Obasanjo And I Are Reunited At Last – Bode George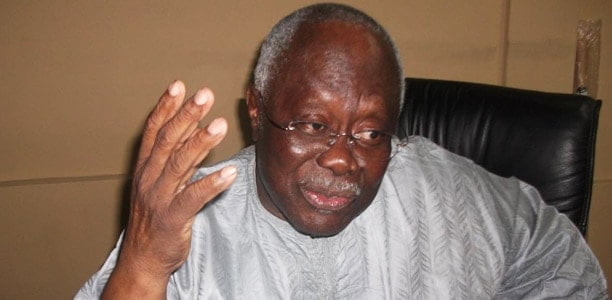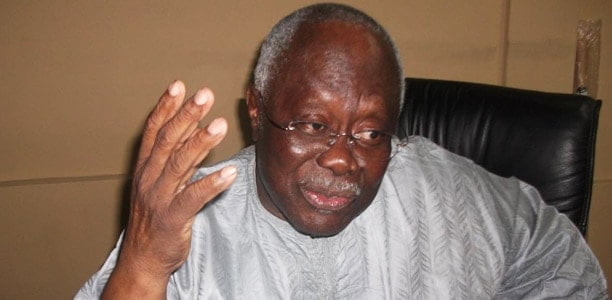 Chief Bode George, the Former National Deputy Chairman (Southwest) of the People's Democratic Party (PDP), on Sunday declared that the rift between himself and Former President Olusengun Obasanjo has be mended and they are now reunited after years of strained relationship.
Bode George, who met his former boss, when he led 10 man delegation to him on a Thank you visit following the latter's earlier courtesy visit to him in Lagos about two weeks ago, expressed happiness and satisfaction that the disagreement between him and his former boss was over with their reconciliation, attributed the cause of the unpleasant things that negatively affected their relationship to the handiwork of the devil.
Goerge, who rededicated his commitment and loyal to Obasanjo described the disagreement between them as the work of the devil, while also stating that the Ebora Owu remained his "leader forever."
"I have come to say thank you after visiting me last week. Only few can do that mind you.
"What happened between us is devil and the devil has been shamed. It is a solid reunion and I am very happy about it," George said.
Bode George, according to Mr. Kehinde Akinyemi, Obasanjo's Media Aide, was accompanied during the visit by Chief Okanlawon Shoboyede, Elder Wole Oyelese, Dr. Remi Akitoye, Dr. Ademola Dominic, Mr. Emmanuel Da-silva, Hon. Dare Adeleke, Capt. Tunji Shelle, Mr. Abiodun Ejamai and Mr. Adriano.
Chief Joju Fadairo, Dr. Femi Majekodunmi, Engr. Tony Ojesina and Ogun State Chairman of African Democratic Congress (ADC), Dr. Gbolade Osinowo were with the ex – President to receive his guests.
The delegation later had a closed door meeting with Obasanjo.