Japan Qualifies Ahead Of Senegal For Last 16 On Disciplinary Rule In Spite Of Poland Loss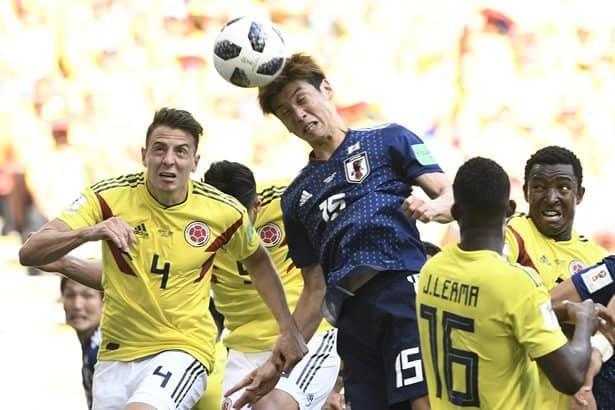 Japan has qualified for the round of sixteen ahead of Senegal despite losing their last group H game to Poland, thereby, becoming the only Asian side to advance to the last 16 stage of the 2018 FIFA World Cup.
FIFA's new disciplinary tie-breaker rule makes the 2002 co-hosts also became the first team ever to progress through such rule.
The Japanese are thankful to their players as they would be slogging it out with Belgium because they received less yellow cards than Senegal.
Senegal, who lost 0-1 to Colombia, ended up level on points, goal difference and goals scored with Japan. The failure of the West African Team to make it to the round of 16 means that no African Team would be playing in the round of 16.
The would be the first time in world cup history that two teams on the same goal difference, points and goals against would have their fate decided by this tie break rule.
Japan squeezed through because they had been shown only four yellow cards to Senegal's six.
But coach Akira Nishino put that down to fatigue rather than any attempt to play for a draw.
"I decided that I was going to rely on the other match's result. We were not happy about the situation of course. It was not intentional… However, it was a very tough and risky situation," said Nishino.
Poland shook up the lethargic game — played in 36 degree Celsius (96.8 Fahrenheit) heat — in the 59th minute.
Their main man, striker Robert Lewandowski, powered in 16 goals during the qualifiers, but he failed to score a single one in Russia.
He ended his miserable tournament with another spurned chance against Japan.
"The World Cup was not a success for us, but we'll go home with our heads high because we won the last game… You have to win games right from the start.
"But it's a lesson for us, we'll learn our lesson," Bednarek told Polish media. (NAN)