FG To Decentralize Power Distribution Across Nigeria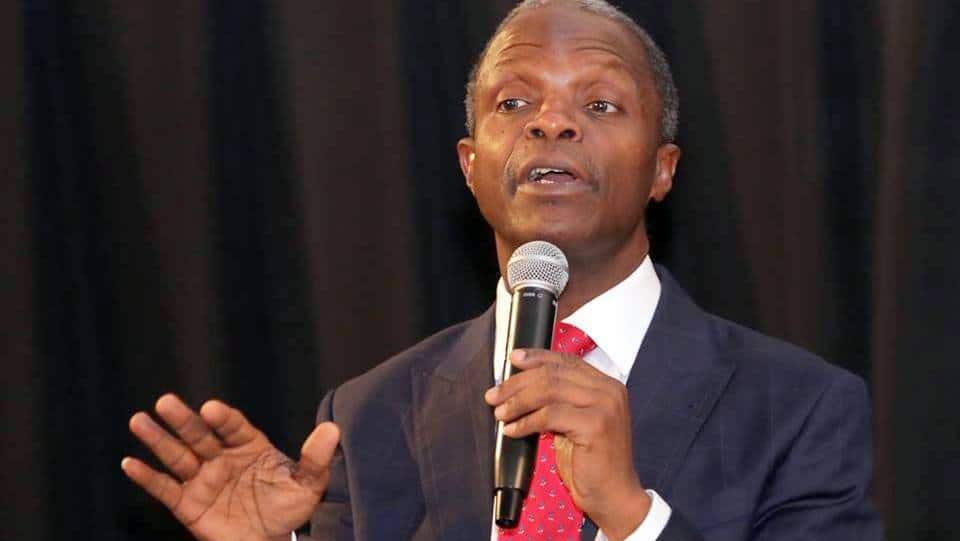 Osinbajo Reveals Plan Of Federal Government To Decentralise Power Generation And Generate More Foreign Investment
The Federal Government is installing industries to decentralise Power generation and distribution in order to guarantee uninterrupted supply and attract more foreign investment.
The Vice President, Yemi Osinbajo disclosed this as he spoke in a town hall meeting with youths at the Theophilus Ogunlesi University Teaching Hospital (UCH) Ibadan, Oyo State capital.
"One of the reasons I am here in Ibadan is to have off-grid power generation and distribution in Gbagi market. We want to embark on solar power generation in the entire Gbagi Market and we are going to have that in all the markets across Nigeria.
"For those of you who are following our activities, you will know that we have done it in Sabon Gari in Kano State and in some markets in the East and in Ondo State too. We are doing this not to rely on the traditional sources of power generation again.
"We also have something we called Illegible Customer Declaration (ICD) which means that industrial areas and big estates can have their own power without relying on the traditional grid.
"So there are companies that we are licensing to buy power and sell to their customers. This country is too big to have same power source for the whole country and that is why we are trying to decentralise the sources of power generation.
"Then, we will be able to supply what is left for residential areas that require power in the country. We have a systematic approach to solving power generation in the country. We are having the power problems because the privatisation was done badly."
Meanwhile the Vice President also revealed that during the National Micro, Small and Medium Enterprises (MSMEs) Clinic, 10,392 graduates from Oyo State had been shortlisted for the second batch of N-Power scheme scheduled to begin next month.
He said 9,220 volunteers benefited in the first batch of the scheme.
Osinbajo who noted that President Muhammadu Buhari and himself had directed that the GEEP programme be expanded to cater for small scale enterprises  said, "We are feeding 230,000 pupils, we have also employed 2,363 cooks in the state, while 14,529 households are benefiting in the Conditional Cash Transfer.
"It is the hope of Mr President that we should broaden opportunities and make it available to every Nigerian," he added.
Also speaking, Oyo State Governor Abiola Ajimobi lauded the Federal Government for its great contibution   towards socio-economic development in the state.
"Close to 37 million MSMEs in Nigeria represent 80 per cent of Nigerian enterprises and they give out 75 per cent employment in Nigeria.
"Small businesses create more jobs, expand the economy and ensure prosperity. We commend the unwavering commitment of the Vice President to economic development," he said.
Also present at the town hall meeting are Minister of State for Trade and Investment Mrs Aisha Abubakar, Alaafin of Oyo Oba Lamidi Adeyemi, and Olubadan of Ibadan Oba Saliu Adetunji.