World Cup: Osinbajo Assures of Nigeria's Victory Over Argentina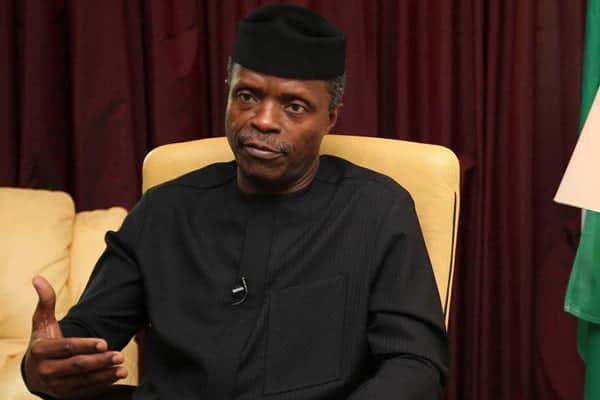 The Vice President of Nigeria, Yemi Osinbajo has assured Nigerians that the Round of the 16 was guaranteed for the Super Eagles because he was sure that they will secure a victory against Argentina in their last group D match.
The Vice President made this known when he arrived at the Alakia Airport in Ibadan  on Tuesday for for the National Micro, Small and Medium Enterprises (MSMEs) Clinic.
"By the grace of God, victory will be ours. I hope the boys will give their very best. I am sure and confident that they are well prepared for the important encounter.
"This is an important encounter to us and I trust it is going to be a great victory for us'', he said.
Naija News recalls that Nigeria would be slogging it out against Argentina in their last group D match at the mundial and they need at least a draw to qualify for the second round of the tournament.