Ahmed Musa; Nigeria's Latest Hero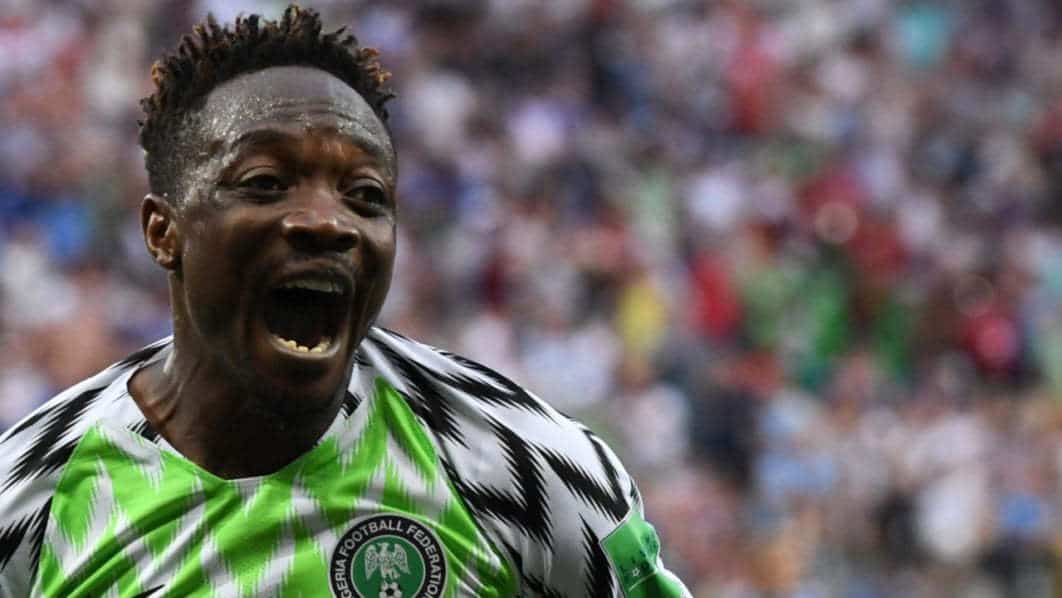 Musa's Goals Launch Him Into Nigerian Football History Books As Super Eagle's Top Scorer.
Ahmed Musa is once again the beautiful pride of all Nigerian football fans  following his heroic brace of goals against Iceland on Friday.
Following the Super Eagles return to their base camp in Essentuki, Russia, several elated fans filled the centre with praise of Musa.
This was in stark contrast with tepid scenes just five days earlier, when the Eagles' camp at Sanatorium Istochnik Hotel in Essentuki was deserted when the team suffered a 0-2 defeat in to Croatia in their opening Group D encounter.
Many Nigerian fans, home and abroad tagged the players and their officials a failure, and nobody wanted to have anything to do with them, except a few individuals, and top officials of the NFF, who believed that there could be a change of story.
Sun reports that at present the Eagles' camp is different, and has been so since the battle of Volgograd on Friday, when they beat Iceland in their second match.
Members of the supporters club, politicians, foreign and Nigerian journalists as well as fans want to see the players and their officials.
Meanwhile Eagles' camp commandant has found it difficult to cope with the increasing number of visitors trooping into the hotel.
Majority of the visitors want to take photographs with Ahmed Musa, scorer of Nigeria's two goals against Iceland.
Naija News gathered that Musa's two goals launched him into the Nigerian football history books, as Super Eagles' top scorer in the World Cup history.