World Cup: Super Eagles Will Show Argentina No Mercy – Gernot Rohr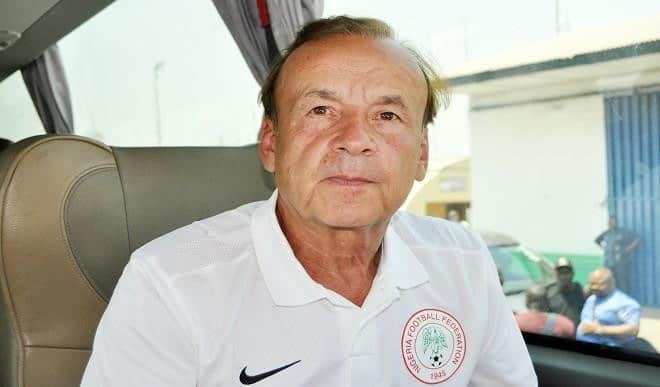 We Don't Care It This Is Messi's Last World Cup – Rohr
The Super Eagles coach, Gernot Rohr, has stated that the National team of Nigeria will not show any mercy on Lionel Messi, despite their love for his talent.
"We love this great player, Messi, everybody loves him," said Rohr. "The question is not if it is the last World Cup for him or not, the question is for us to be qualified.
"We are not here to watch him playing. We are here to make a result, we are professionals.
"We are here to defend the colours of Nigeria and we know in football there is no mercy, no pity, everybody wants to win and we cannot make any gifts even if we like very much this player."
Brian Idowu, while speaking about the last match of the group stage he stated that he will like to have Messi's shirt as a momento, but will be more interested in showing them the way out of the competition.
"Our main goal is that it will be Messi's last World Cup game, as much as footballers we love watching him play," said Idowu, who was born in Saint Petersburg and still plays his club football in Russia for Amkar Perm.
"I would love of course to swap jerseys with him but I would love to swap jerseys with many players in the Argentinean side."