PDP Calls For Credible Election In Ekiti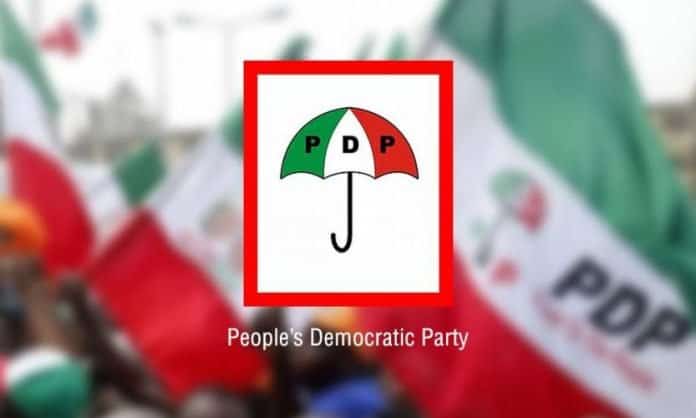 The Federal Government and the Independent National Electoral Commission (INEC) have been advised by the People Democratic Party (PDP) to ensure that they conduct a free and fair election during the forthcoming Ekiti Governorship election.
Prince Uche Secondus, the Chairman of the PDP gave the admonition when he hosted the Former PDP State Assemblies Presiding Officers at PDP National secretariat on Monday in Abuja.
He stated that any attempt by the apex government to rig the July 14th election would also threaten the conduct of the general Elections.
"The best that the All Progressives Congress (APC) can give Nigerians is to conduct free and fair election and earn the credit.
"PDP did it in 2015. We conducted credible presidential election; we lost and handed over power.
"People should be allowed to test their will. We must allow the will of the people to prevail.
"If you are popular, test it. Don't intimidate or harass the people. Tell them the truth.'' he said.
Secondus stated that the People Democratic Party would recovered all that it lost, including the 2015 election, with the re-branding process of the opposition party.
He also insisted that that the security agencies should not be partisan in anyway.
" Members of the security agencies should know that the tax payers' money is so important. You are not being paid by a party. One day, you will give account."
He condemned the killing of innocent people in the country and called on the government to redouble efforts in arresting the problem.
Inuwa Garba, the Chairman of the Former State Assemblies Presiding Officers, advised the party leader to ensure that only befitting leaders should emerge as the party flag-bearer to ensure that they regain the confident of the people.
"Popular and experience candidates that can deliver should be our target''
Garba, who canvassed the inclusion of the group members in all activities of PDP, pledged the loyalty of the group to the party to ensure the success its success in the coming elections.
Garba commended the Secondus for leading the party well and for the achievements his administration had recorded so far in the face of intimidation.