New APC Chairman, Oshiomole Promises To Accommodate nPDP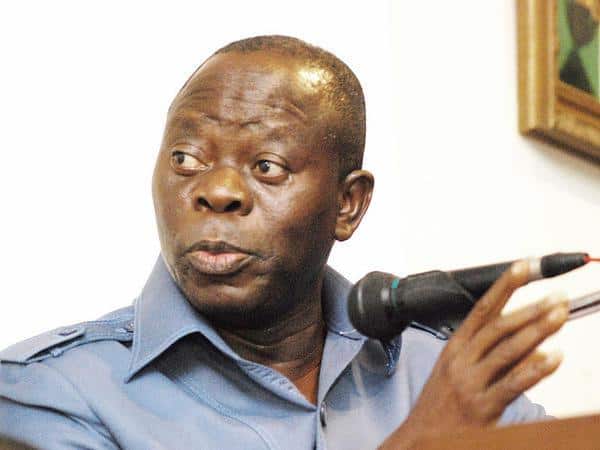 Oshiomole Seeks Cooperation Of All APC Stakeholders
The newly elected and sworn in chairman of the All Progressives Congress (APC), Adams Oshiomole, has declared his intention to work with all stakeholders within the party to address grievances by any party member.
Oshiomole, speaking after he was elected national chairman of the party in Abuja, promised to work with all concerned stakeholders to reposition the party ahead of the 2019 general elections in the country.
He said: "This evening (yesterday), there were winners and losers. But we have congratulated ourselves. We must all work for the good of the party.
"As president, Muhammadu Buhari is the only president who retired as a military head of state and was not a millionaire. The only thing he invested was your integrity. Unlike the last government which emptied our national treasury, under your watch, that had not happened.
"Saraki and Tambuwal-led other members of PDP to join our party. That move was what gave us victory in 2015. We are not unforgetful of that.
"I am aware that there are challenges here and there. The new leaders elected will be able to surmount those challenges. We will find a way to look for a way to resolve these issues. In states where there are crises, we will find a win-win solution.
"I am used to solving challenges. We will organise summits where we will discuss on the way forward. We have the grace and the will to fix our problems. APC will not only be a platform to elect people. We will make it like the ANC (African National Congress in South Africa.)
"We are ready to accommodate all the complaints of every member of the party. We can only pay back by ensuring that we rebuild our party as we march towards the 2019 general elections."
He promised to resume immediately and get to work to ensure the party attains its objectives.
Source: Naija News