PDP Worried About The Arrest Of Abaribe By DSS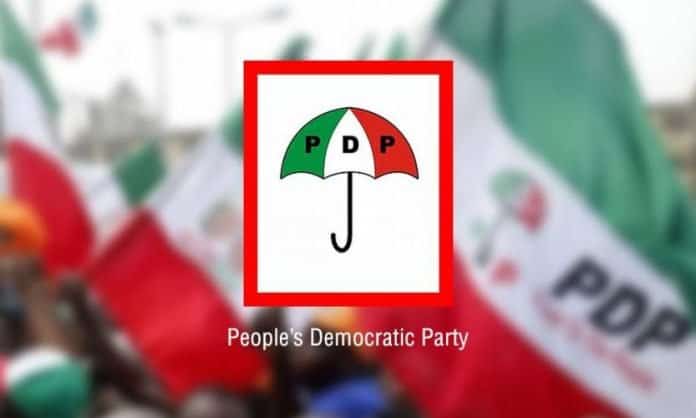 The Arrest of Senator Enyinnaya Abaribe by the Directorate of Security Services (DSS) has been faulted by the People Democratic Party (PDP) on Friday in Abuja.
Mr Kola Ologbondiyan, the National Press Secretary of the party, in a Press statement, said the senator who represents Abia North Senatorial District is under great risk as his safety cannot be guaranteed.
According to him, All Progressives Congress (APC)-led Federal Government has commenced total clampdown on the opposition, with his arrest as "gestapo-style''.
The party said that the attack was particularly targeted at opponents of President Muhammadu Buhari's re-election bid.
"The clampdown on Abaribe is feared to be in furtherance of the moves to intimidate and emasculate members of the National Assembly who are known for their outspokenness against constitutional violations.
"The PDP notes that the Federal Government has given no reasons for the arrest and detention of Senator Abaribe, who has been kept incommunicado without access to his lawyers and associates.'' he said.
It noted the Nigeria are concerned that numerous alleged plots by the Federal Government to frame up other lawmakers.
These, according to the party, include President of the Senate, Dr Bukola Saraki, Deputy President of the Senate, Sen. Ike Ekweremmadu as well as Sen. Dino Melaye and Shehu Sani.
The PDP urged the DSS to immediately declare Abaribe's whereabouts as well as the charge against him.
"Moreover, the laws of our nation are clear on the process of arrest and prosecution of any citizen and not recourse to clampdown and intimidation.'' It said.