Osun 2018: Omisore Picks SDP Governorship Ticket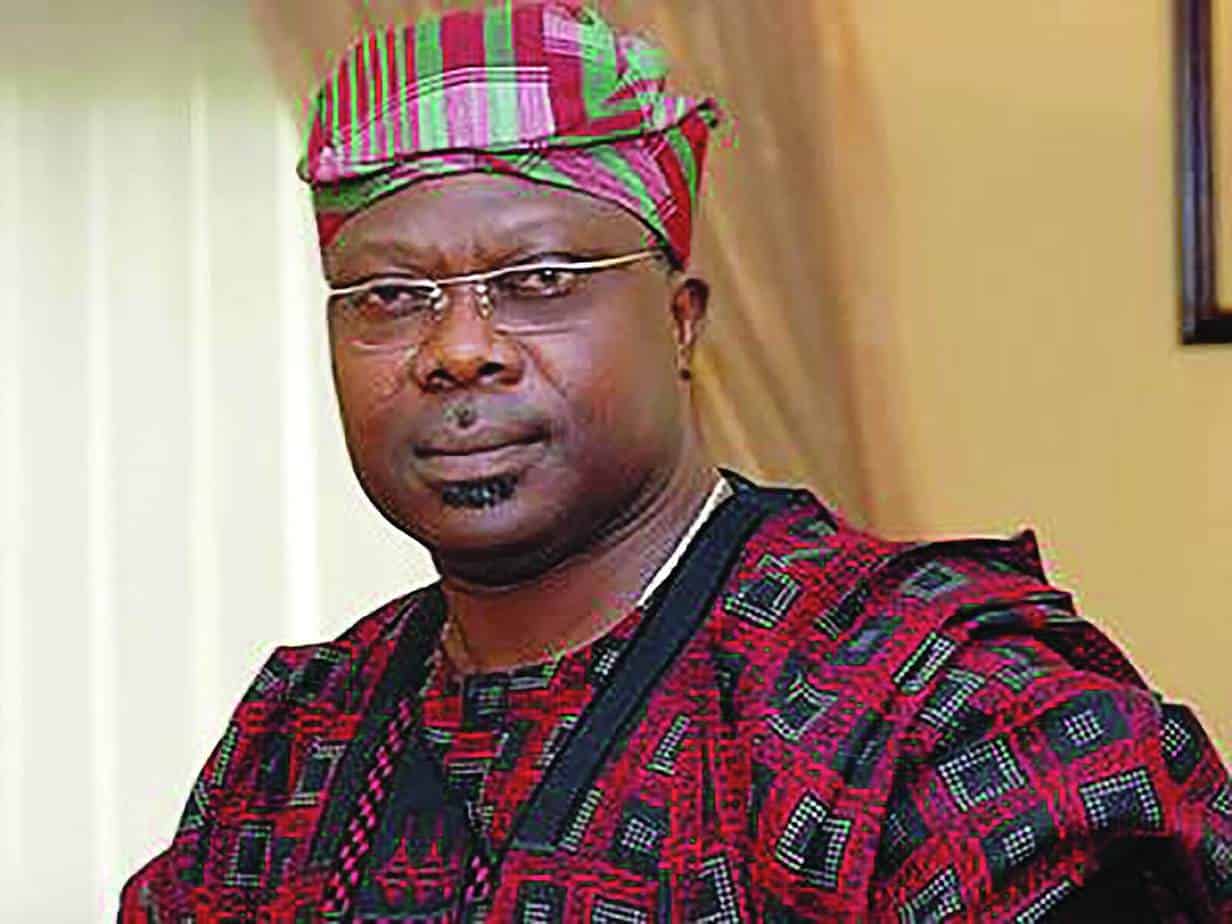 The former deputy Governor of Osun State, Senator Iyiola Omisore, has finnaly signified his interest to contest the forthcoming governorship election in his state, under the Social Democratic Party (SDP) in Abuja,  Naija News Understands.
Led by some of his supporters and SDP leaders, Senator Omisore promised to use his vast experience in infrastructure development, to revamp the economic outlook of Osun state, when elected.
Mr Omisore made the pledge when he obtained the nomination and expression of interest form for the election at the SDP National Secretariat in Abuja.
"Osun State is the worst governed state in this country. The state is in intensive care now and it needs someone with experience, a person who has done it before to emerge and govern the state. "I am sure that very soon I will emerge as the governor of Osun State. I will do my best to emerge through free and fair primaries. We should put the past issues behind us and move forward. "I promise the party, Nigerians and the people of Osun State that I will not fail.
"We will deliver Osun State to SDP. Nigerians are tired of PDP and other parties."
Mr Omisore, who was a former Chairman, Senate Appropriation Committee, decried the late passage and signing of the 2018 budget and attributed the development to the lack of commitment among arms of government.
He said that the delay was one of the major problems of Nigeria, stressing that "when you sign a budget in June and another one is coming in September and this is an election year, the outcome will not be good.
"The difference between democracy and military regime is the National Assembly. And the National Assembly's major work is the appropriation of funds."
The SDP National Secretary, Shehu Gabam, pledged that the party would conduct free and fair primaries in Osun.
Mr Gabam said that the party was convinced that Mr Omisore would deliver Osun State to SDP. He also said the SDP would provide the next president of Nigeria in 2019.
Former Minister of Information and leader of SDP, Jerry Gana, also expressed optimism that the party would go far beyond 2019 election.
Mr Gana said that Nigerians should be ready for SDP to transform the nation from poverty to prosperity.
"The SDP has put together some of the best brains in the land. We will give meaning to governance that produces development. Your vote will count in Osun State and we shall win."
Download NAIJA NEWS app: