You Shouldn't Have Signed The Budget – Melaye Taunts Buhari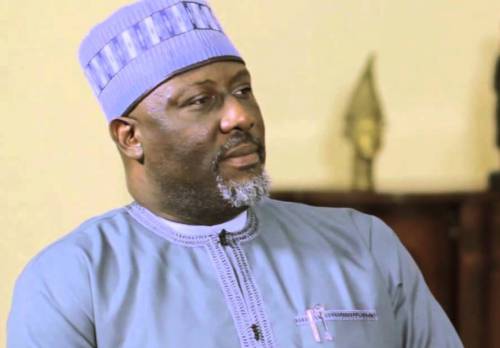 Melaye Taunts Buhari Over 2018 Budget
Senator Dino Melaye, representing Kogi-west, says President Muhammadu Buhari should have returned the 2018 budget to the national assembly if he wasn't pleased with it.
Buhari signed the bill into law on Wednesday, but expressed reservations about some alterations made by the lawmakers.
The president said the national assembly introduced 6,043 projects and increased its budget by 14.5 billion naira.
He said some project allocation were reduced he decided to sign the bill "in order not to further slow down the pace of recovery of our economy".
In his response, Melaye accused the president of "trying to whip up sentiments against the national assembly.
He said the lawmakers were not expected to "rubber stamp" whatever the president passed to them.
"What the president is authorised to do constitutionally is to present the National Assembly with a Bill; a Bill is a work-in-progress and not the finished work," Melaye said.
"The reason the constitution directs the bill to be submitted to the national assembly is that it expects the national assembly to vet it and make inputs before passing it in readiness for appropriation act.
"The national assembly is not expected to rubber stamp whatever Bill the president presents. If this was the norm, there would have been no need for the constitution to direct that the bill should be submitted to the national assembly in the first place.
"The powers and authority of the national assembly can not be eroded by the presidency. The National Assembly is not a department of the presidency.
"Mr. President should therefore refrain from playing to the gallery and milking the naivety of the masses on the issue.
"In any event, he reserves the prerogative of refusing to append his signature to the bill passed if it meets with his displeasure. He is also free to return the bill to the national assembly unsigned with a note indicating his areas of disaffection.
"I also ask, in the last three years of this administration: What has been the percentage of implementation of capital budget? Therefore Mr. President should halt his chicanery and smear campaign of the national assembly."
Download Naija News App. Advertise with us. Send us enquiries and press releases.