Ebonyi State Denies Giving Land For FG's Cattle Ranching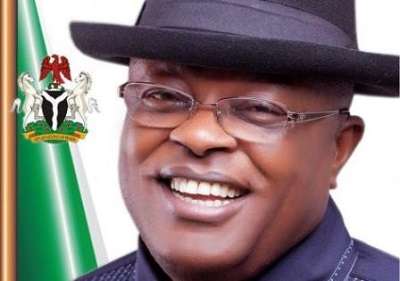 Ebonyi Rejects FG's Proposed Cattle Ranching
The government of Ebonyi state, on Thursday, after its State Executive Council meeting, rejected plans by the federal government to set up cattle ranches in the state.
The Ebonyi state government also denied giving land for the planned cattle ranches, stating that the state does not have enough land for its people who are majorly farmers let alone having lands for cattle.
It also accused the federal government of not consulting the state before listing it in the pilot scheme for the project.
The state government's position was made known to newsmen on Thursday by the Commissioner for Agriculture, Mr Ikechukwu Nwobo after the State Executive Council meeting which held in Government House, Abakaliki.
Naija News recalls that the federal government had earlier included Ebonyi as part of the 10 states where it plans to establish pilot ranches.
"The state executive council frowned at the news making rounding that the state has directed or provided for a cattle ranch in Ebonyi State. The highest organ of Ebonyi State is the state executive council and the state security council and any decision taken by this council is the last bus stop for the people and government of Ebonyi State", Nwobo said.
"Whether the federal government consulted us, we are not aware of that. The State Executive Council has decided and made sure that there is no land for ranching in Ebonyi state.
"We never provided land for ranching in Ebonyi State and it is still our position and that those lands they said is for ranching is for those Northern states that have always been doing ranching which have been gazetted before now.
"We have no idea that we were included in the ranching, we were not gazetted. There is no land for any ranching in Ebonyi State and we are not aware that we are among those mentioned as ranching states.
"The Ebonyi State through the executive council wishes to state that the government has not provided or released any land for ranching, it has no plan to do that. The ranching programme being done by the federal government does not include Ebonyi State and it has been redirected to those states in the North where the farmlands have been gazetted and have ranching ground which they will now revitalize."
Source: Naija News