World Cup: Super Eagles Land In Volgograd Ahead Of Iceland Match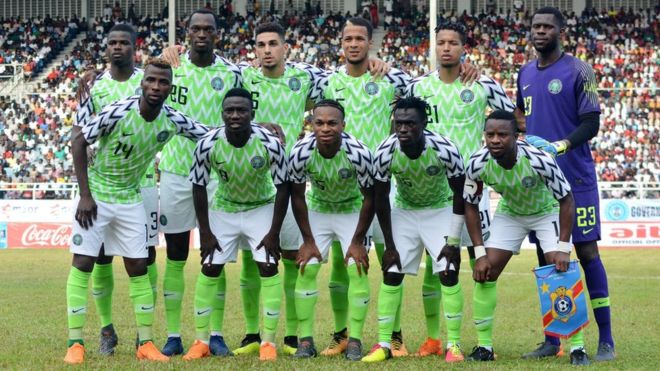 A Win For Super Eagles Against Iceland Keeps Their Hope Alive For Round Of 16
The National team of Nigeria, Super Eagles have arrived in the southern Russia town of Volgograd ahead of Friday's match against Iceland in their Group D encounter.
Ademola Olajire, the spokesperson of the Nigeria Football Federation, in his statement released revealed that the team has arrived at their Hampton-by-Hilton Volgograd Hotel a little after 1pm.
The victory against the Iceland side will renew the hope of the National team for a place in the knockout rounds.
The statement quoted Coach Gernot Rohr as saying that he had been drawn to a plethora of suggestions in the media space on best formations, patterns and appropriate player-position-cum-strength postulations following the reverse against Croatia.
He was quoted as saying that he knows what is best for the team and will deploy same on Friday.
"We have watched the game against Croatia again to see our mistakes so that we can correct them.
"It will be a tough game, because we have to be at our best and be more professional with our defending especially from set-pieces.
"We have to be fully focused and not lose concentration all through the game and I believe with hard work we can get a good result.
"In truth, there is no need to add to the pressure we have now. More pressure on the team will not necessarily translate to better results," Rohr was quoted as saying.
According to the statement, all players in camp are fully fit, meaning Coach Rohr is presented with an opportunity to pick among all 23 players, and to cobble together the combination and formation that he believes will best guarantee victory.
The statement added that Nigeria's number three man, Senate President Bukola Saraki, will be on ground to support the Eagles at the 45,000- capacity Volgograd Arena.
Naija News had earlier reported that Senate President Bukola Saraki is on an official visit to Russia.