73 Year Old Herbalist Arrested By Police For Raping Teenager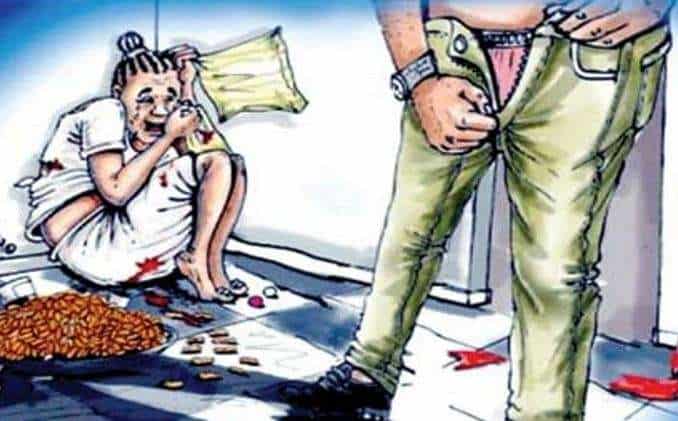 73 Year Old Man Impregnates 13 Year Old Girl
A 73 year old herbalist has been reported arrested by the police in Delta State over alleged rape of a 13 year old girl in Giwa-Amu area of Okumagba Avenue, Warri.
Report has it that the teenager was caught with the 73 year old man, Joseph Umuluku, in a bathroom.
It was discovered that the girl had become pregnant when she was taken for a medical test after they were caught by neighbours.
The suspect was said to have been arrested by policemen from the 'B' Division, Warri, where the mother of the victim reported the case.
A source at the division confirmed the development, saying the suspect allegedly hypnotised the girl.
"The suspect and the parents of the girl reside in the same neighbourhood. It was said the man had been having sexual affairs with the girl for some time," he added.
Andrew Aniamaka, the Delta State Police Public Relations Officer, confirmed the arrest of the 73-year-old man, saying Umuluku was nabbed for defilement.
He said, "The old man also impregnated the 13-year-old teenager. He has confessed to the crime."
Source: Naija News