The Trial Of Sheikh Zakzaky Is A Travesty Of Justice – IMN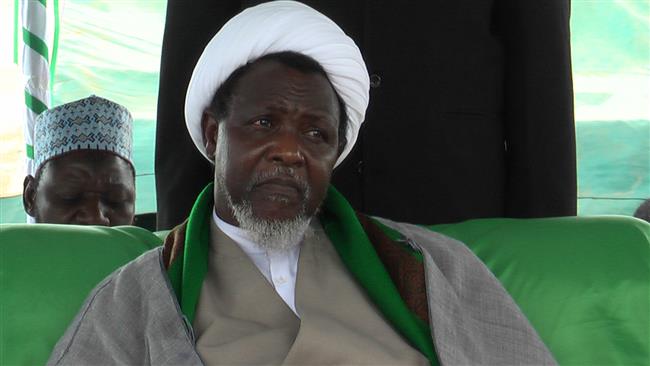 The case brought against Islamic Movement in Nigeria's leader, Sheikh Ibraheem Zakzaky and three others by Kaduna state government have been described by the IMN has mischievous.
In a Press Statement, the Spokesperson for the IMN, Ibrahim Musa, stated that the case against the IMN leader, Sheikh Zakzaky, his wife and two others, which will be heard next Thursday June 21st 2018 at the Kaduna state High Court has been is phony.
Musa declosed that the Kaduna State Government was hell bent to ensure that Sheikh Zakzaky is convected unjustifiably.
"To put some context to this case, it will be recalled that it was on the night of 12 December, 2015 that heavily armed soldiers, on the orders of the then Major General Oyebade, went to the residence of the Sheikh with a murderous intent. After a two day shooting spree, they had killed over a thousand men, women and children, including three of the Sheikh's remaining four sons and his elder sister. The house was torched and subsequently demolished. The Sheikh himself and his wife were fatally shot severally, leaving them in the pool of their bloods before they were dragged over the corpses of their children into incommunicado detention.
"Needless to mention that Sheikh Zakzaky and his spouse won the landmark judgement in their favour for the enforcement of their fundamental rights at the Federal High Court, which the Federal Government contemptuously disobeyed with so much impunity eighteen months after.
"Recently the Saudi government disclosed that it sponsored this horrendous massacre and the matter is still under further investigation by the International Criminal Court at The Hague. It is against this backdrop that the Kaduna state government came up with spurious charges against Sheikh Zakzaky, his wife and two others.
"We wish to strongly condemn this trial in its entirety as a travesty of justice. Furthermore we are vehemently opposed to conducting the hearings in secret by any guise whatsoever. This case is of enormous interest to both local and international observers. An open trial under the watchful eyes of the world is the least minimum requirement. Local and international press must be granted access to the court. Similarly, local and international human rights bodies willing to observe the trial must be allowed as well as any member of the general public.
"Anything short of this will amount to perversion of justice, which President Muhammadu Buhari was recently reported in the media to have said will no longer be "tolerated." Justice, as it is often said, must not only be done, it must clearly be seen to be done." He said.
"
Read More News. Download Naija News App. Send us enquiries and press releases.