Ekiti Election: PPC Threatens To Sue INEC For Disqualifying Candidate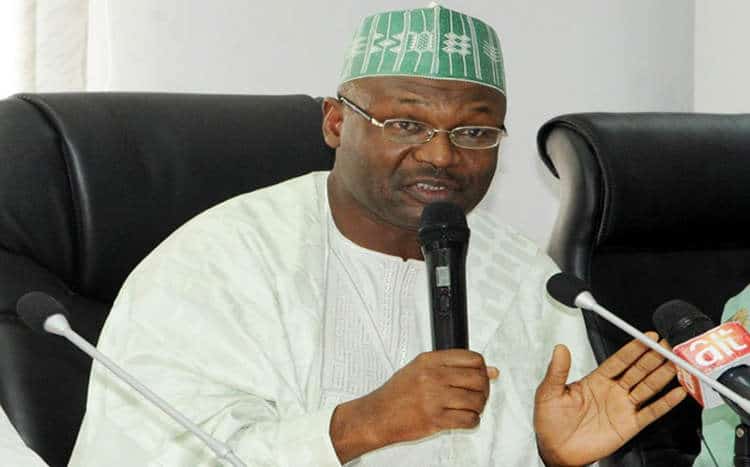 PPC Party Chairman Claims Pranks Is Been Played On The Party
The Independent National Electoral Commission, INEC, has been threatened by Providence Peoples Congress for disqualifying its governorship candidate, Stephen Obasola, from the list of those to contest the July 14 governorship election in Ekiti state.
According to PPC, Obasola, emerged as the candidate for the party through the primary election supervised by INEC at the party's Secretariat located at Okesa area in Ado Ekiti.
Mr. Benson Adetona, PPC's National Chairman, while speaking with journalists in Ado Ekiti on Monday said the party had on May 14 submitted forms CF01 and CF02 to the INEC office in Abuja in compliance with the commission's guidelines.
He wondered why the party would have to be punished unjustifiably, even when it submitted the name a day earlier than the May 15 stipulated by INEC.
He accused a certain officer in the office of the INEC's National Chairman, Prof Mahmood Yakubu, of playing pranks on the party by rejecting the forms on the grounds that forms EC4, EC5 and EC6 were not attached.
Adetona said the INEC chairman had yet to reply a petition he wrote on the incident.
"The fact that the name of our candidate was listed by INEC as one of the 40 contenders that were acknowledged from the Ekiti office of INEC showed that our primary election was free, fair and credible, because our party operates like a family. There is no division.
"When we took forms CF01 and CF02 to the INEC Electoral Party Monitoring Department in Abuja, the officer detailed for the collection said they had to be attached with forms EC 4 and EC 5. But we told him the submission lapsed on May 15. He convinced us that we should not mind, that we can come on May 17 or 18 because of our peculiar situation.
"When we got there on May 17, the same staff member rejected our form. We were referred to heads of Legal Department and Electoral Party Monitoring but nothing was done."
But the INEC Public Relations Officer in Ekiti, Alhaji Taiwo Gbadegesin, said, "Submission of candidates' names is done by the party, so PPC executive should be blamed for submitting the name of the candidate late. I want to believe that INEC as an arbiter can't disqualify candidate without a justifiable reason. PPC must look inwards to settle its problems."
Source: Naija News