2019 Election: Oyinlola, Mimiko Visit Ladoja, Tries To Woo Him To Their Party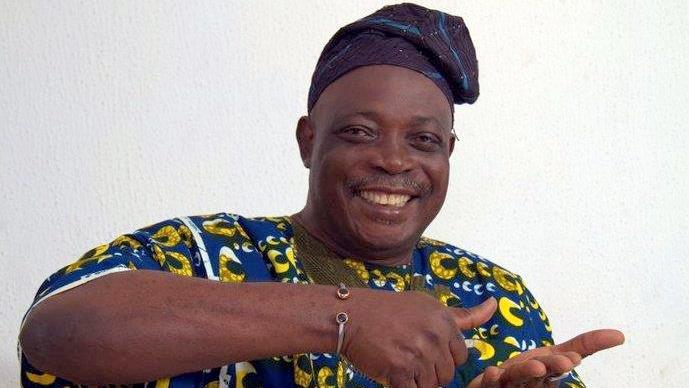 Oyinlola, Mimiko Are My Friends They Can Visit Anytime – Ladoja
The Ibadan home of former governor of Oyo State, Rashidi Ladoja, hosted Olagunsoye Oyinlola, a former governor of Osun State, and Olusegun Mimiko, the immediate past governor of Ondo State, who respectively tried to woo the former governor to their different political parties.
The former governor decamped back to the Peoples Democratic Party from the Accord Party last year, but recently has been experiencing disagreement with the National Working Committee of the party over the formation of the state executive.
The disagreement grew to a peak few weeks ago when the NWC of the party inaugurated the state executive, which saw the former governor's candidates been denied a place in the executive.
He also issued a seven-day ultimatum to the PDP NWC to address his grievance, threatening to leave if the situation remained the same.
Ladoja's home was visited by Oyinlola and Mimiko yesterday around 10am, and there after held a closed door meeting with him, a reliable source revealed that the former governors aim was to woo Ladoja to their parties.
Oyinlola, who decamped to the African Democratic Congress from the ruling All Progressives Congress, was reported to have pleaded with Ladoja to defect to ADC with his supporters ahead of the 2019 general elections.
Also at the meeting were Senator Femi Lanlehin, a former Secretary to the Oyo State Government, Sharafadeen Alli and a few allies of Ladoja.
Immediately after the meeting with Oyinlola, Ladoja went into another meeting with Mimiko, source had it that, Mimiko urged Ladoja and his supporters to defect to the Labour Party.
Mimiko also dumped the PDP recently to rejoin LP. Like Oyinlola, Mimiko refused to talk about the meeting.
It was also learnt that Ladoja would later in the day hold a meeting with the representatives of the Unity Forum, which left the Oyo APC after a disagreement with Governor Abiola Ajimobi over the state APC executive formation.
The Secretary of the forum, Wasiu Olatunbosun, said the group would shop for another platform but ruled out joining the PDP.
Source: Naija News