Bayelsa Deputy Governor, John Jonah, Visits Oil Spill Site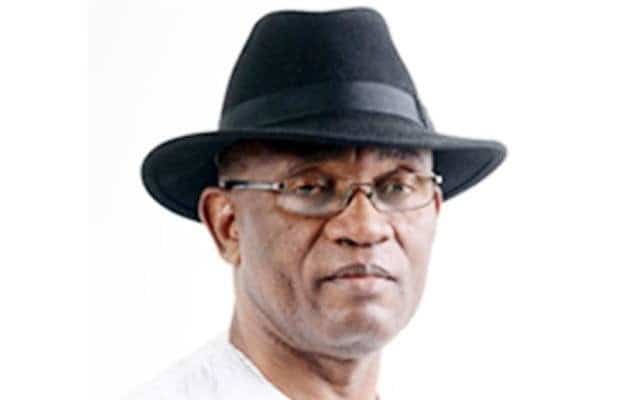 Jonah Critises Shell Over Frequent Oil Spillage
Retired Rear Admiral John Jonah, the Deputy Governor of Bayelsa, while on visit to the spill site in his state on Monday criticised Shell Petroleum Development Company over the frequent spills of oilfields.
Jonah said this while on visit at Agoro community in Ekeremor Local Government Area, which has experienced oil spill from the leak of the SPDC River Ramos pipeline.
He urged SPDC to conduct an integrity test on its pipelines in the Niger Delta region, saying many of them were laid a long time ago and may have suffered from corrosion.
SPDC was also critised by the deputy governor for the delay in carrying out remediation activities and provision of relief materials to the people in the impacted communities since the incident happened a month ago.
The deputy governor equally advised SPDC to ensure that all the relevant parties must be involved in the JIV in accordance with international best practices.
He took out the opportunity to commend the people of Agoro for their patience and for maintaining peace in the emergency visit
Mr Charles Ebulu, a representative of SPDC, however, said that the oil firm was doing all that was necessary to contain further spread of the spilled crude.
Ebulu, who led the deputy governor round the spillage sites, pleaded for understanding from all stakeholders.
He gave an assurance that the issues raised by the deputy governor would be communicated to the appropriate quarters for necessary action.
Ibamua Ojukonsin, the Amananaowei of Agoro, while speaking, said it took SPDC two weeks to respond after the incident was reported on May 17.
He regretted the delay by SPDC in taking action to contain the spill, adding that the community was yet to receive any form of assistance from the oil firm.
The monarch also decried the recourse of SPDC to always promptly effecting repairs on pipelines in order to resume production without ameliorating the sufferings of residents in impacted communities.