Russian Taxi-Driver Rams Into Pedestrians, Injures Eight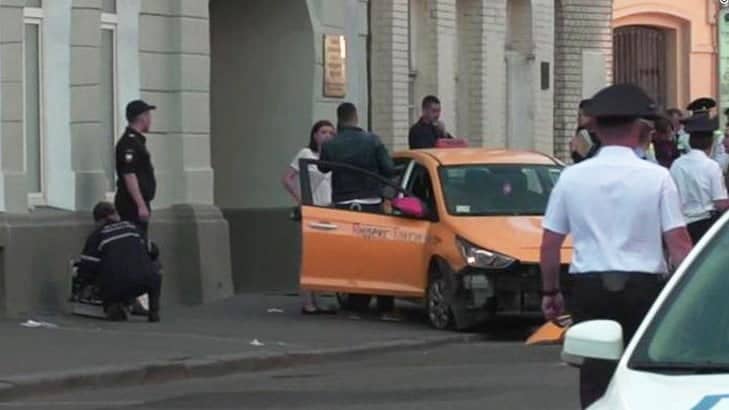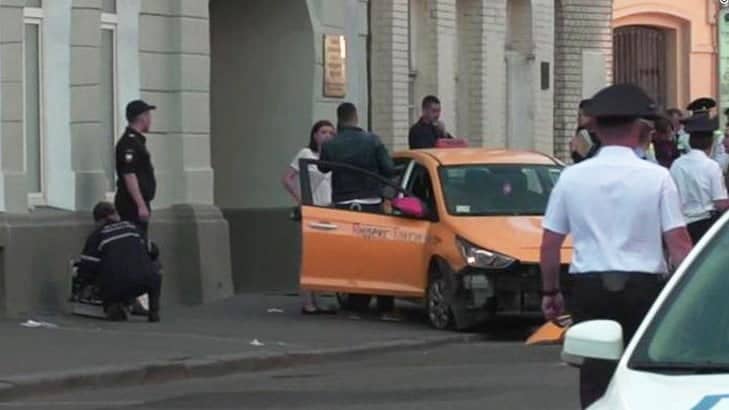 Eight people including two Mexicans, have been injured as they made their way to watch their match in Russia, when a driver drove into a crowd of pedestrians near Moscow's Red Square on Saturday, official Reports says.
According to Moscow's traffic management authority, disclosed that the taxi driver had a driver's license issued in Kyrgyzstan, a mainly Muslim ex-Soviet republic.
The Authority gave the name of the driver as Analbek Uulu from Kyrgyzstan.
The driver who was in the custody of the Police said he had not driven into the crowd on purpose.
Moscow Mayor Sergei Sobyanin said in a post on Twitter: "There was an unpleasant incident with a taxi. The driver lost control of the vehicle."
The Police in Moscow has disclosed that a criminal Investigation have been opened against the suspect.
The Moscow city's healthcare department said in a statement, said the seven of the victims were responding to treatment, but the last woman was in a critical condition.
Video of the incident posted on social media showed the yellow Hyundai taxi pull sharply out of a line of stationery traffic, accelerate and mount the narrow pavement, which was packed with pedestrians.
A witness told Reuters that some of the people hit were wearing Mexican team colours. Mexico take on Germany on Sunday in their first World Cup match at Moscow's Luzhniki stadium, and thousands of Mexican fans are in the Russian capital.
Another witness, Viktoria Geraimovich, said she called the emergency services on her mobile phone.
Describing the actions of the driver, she said: "He ran into a group of Mexicans. There were shouts, moans. He was only stopped because he hit a traffic sign."
"Someone gave him a punch in the face. He stayed in the car, people came up to him, said what are you doing, punched him in the face, he opened the door and tried to run away."
"It's scary that it was in the center (of Moscow) and I was right opposite," she said.
Moscow's traffic management authority disclosed further that the driver was not drunk.