Senate Orders Korean Samsung MD, In Nigeria To Be Deported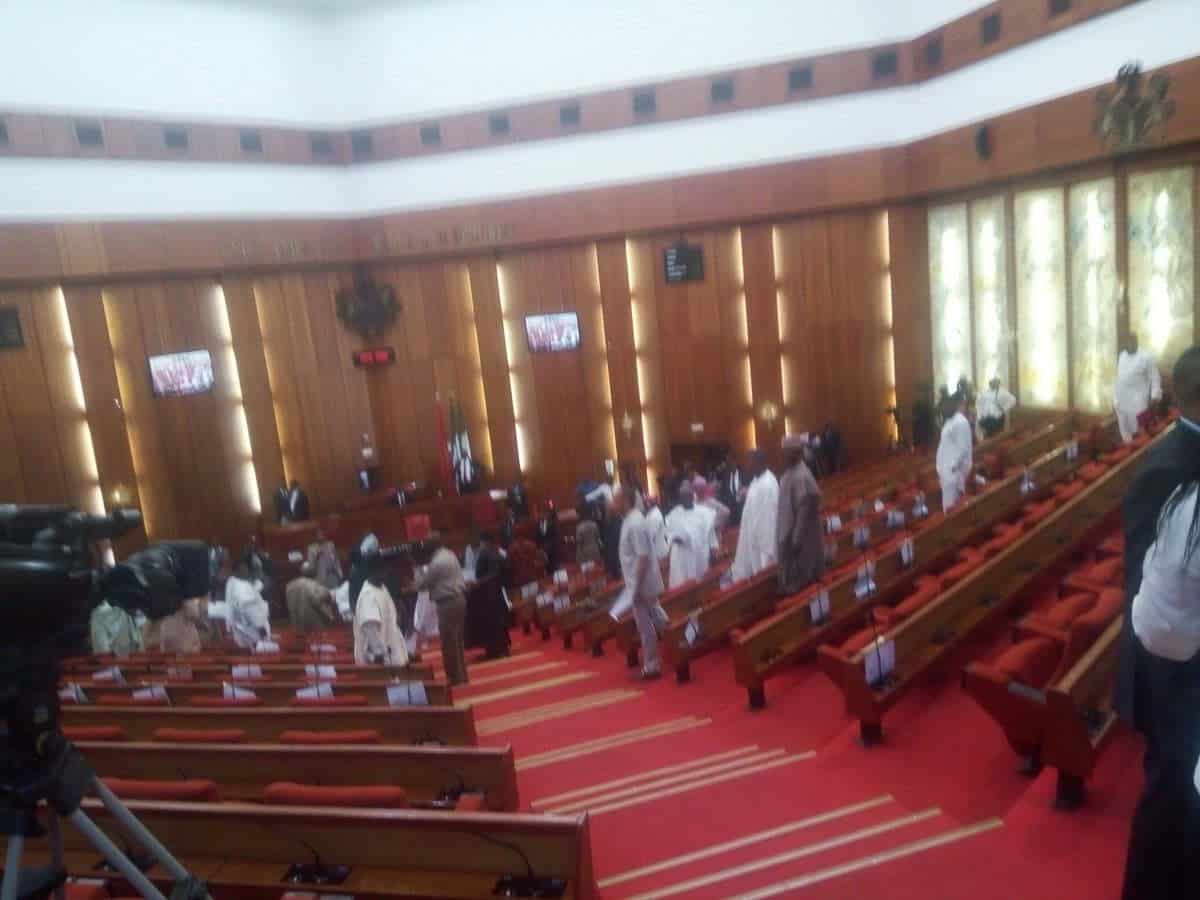 Senate Deports Korean Samsung Manager following Improper Documentation, Still Investigating Other Offences.
The Nigerian senate has ordered the deportation of Samsung Managing Director, Young Ho Jo, back to Korea, following his alleged illegal immigration into the country.
Chairman of an Ad-Hoc Committee probing the $16.35 billion Egina Oil Field Project, Senator Solomon Adeola (APC Lagos West) announced this ruling, during an interactive session with major and sub contractors of the project.
According to Senator Adeola , the verdict of the Korean was adopted by the Senate last week Thursday in line with recommendation to that effect by the ad- hoc committee in its interim report.
Adeola, had announced to the hearing of the embattled South Korean and other operators of the Egina oil field project, disclosing that illegality of Mr Young Ho Jo's residency in Nigeria came to the fore during scrutiny of his papers.
"Mr Young Ho Jo who has been working for the past two months in Nigeria as the managing director of Samsung without fulfilling legal requirements for such told us that he couldn't complete his documentation as a result of alleged brake down of machines of the Nigeria Content Development Monitoring Board (NCMDB).
"But the NCMBD wrote to us that their machine had never broken down in the period claimed showing that the man has contravened the Local Content law.
"Going by recommendations made by this committee to the Senate and resolution adopted, MD SAMSUNG is no longer recognised on account of improper documentation as shown by papers he presented.
"To the Senate and this committee, SAMSUNG MD is an illegal immigrant who must be deported by the Nigerian Immigration Service, to which a letter to that effect has been forwarded to the Ministry of Interior.
"He can however came back to the country through proper documentation thereafter, the lawmaker added.
He argued further that Young Ho Jo, during his illegal stay in Nigeria as Samsung MD, also violated the Local Content Act by spending $1.6 billion out of the $3.5billion contract, SAMSUNG got from $16.35billion Egina Oil Field Project in Goje, South Korea.
However, Mr Nicolas Terraz, the managing director of Total Upstream Nigeria Limited stated  who spear heads the project pledged his continuous help to the investigations.
He added that its goal is to deliver the project expected produce 200,000 barrels of crude oil per day while its FPSO have a holding capacity of 2million barrel.
Eng. Gbolahan Okesanya, the representative of NNPC/NAPIMS said that it will ensure that maximum cooperation is given to the audit team of the Senate when it commence work adding that the goal of the audit team tallies with that of NNPC/NAPIMS in its regulation of the oil industry.
The Independent reportd that the second phase of the investigation , would commence on Senate's order.