Obtain Weather Reports And Predict Power Problem To Public- Fashola To DisCos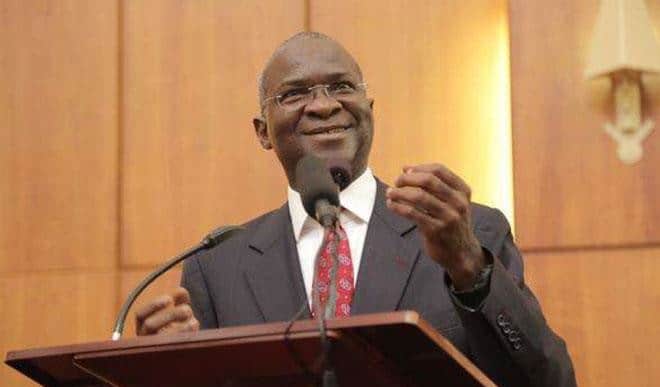 Fashola Charges Power Providers On Service Quality
Minister of power, works and housing, Babatunde Fashola, at the 28th monthly meeting of operators in the electricity industry, has asked the power sector operators to pay more attention to service delivery, repairs, and maintenance of equipment.
During the meeting which held yesterday at Mando Transmission Station, Mando, Kaduna state, Fashola said the challenge of power supply disruption during the rainy season may affect service delivery. He therefore encouraged the operators to be proactive in resolving issues which affect the quality of service during adverse weather especially in areas of repairs, maintenance and replacement of obsolete power infrastructure.
Fashola urged the distribution companies (DisCos) to obtain weather information from the Nigerian Meteorological Agency (NIMET) often to predict service disruption and often inform consumers on restoration plans and timelines.
He said: "I have used the opportunity of this meeting to focus attention of operators, generation companies (GenCos), Transmission Company and DisCos, who are the points of public interface, on the need to pay more attention to service delivery, repairs, and maintenance of equipment.
"We are beginning a different weather season that will see more rainfall, thunderstorms, lightening and windstorms. All of these will affect regular supply one way or another. Trees will fall and disrupt lines, poles and lines may be damaged, and service will be disrupted.
"In all these situations, we must prepare our staff to anticipate, plan, and respond. Most importantly, we must inform the public about the problems and what we are doing to restore service whenever there are disruptions. As a consumer myself, nothing gives me more comfort than when my service provider shares information about service disruptions. It tells me quickly that at least, somebody knows that there is a problem, and gives me hope that something is being done about it."
Read More Latest News and Updates HERE
Copyright Naija News 2018.
All rights reserved. You may only share Naija News content using our sharing buttons. Send all news and press releases to
newsroom@naijanews.com
.