Civil Society Organizations Support Soyinka On Creation Of Hall Of Shame For Looters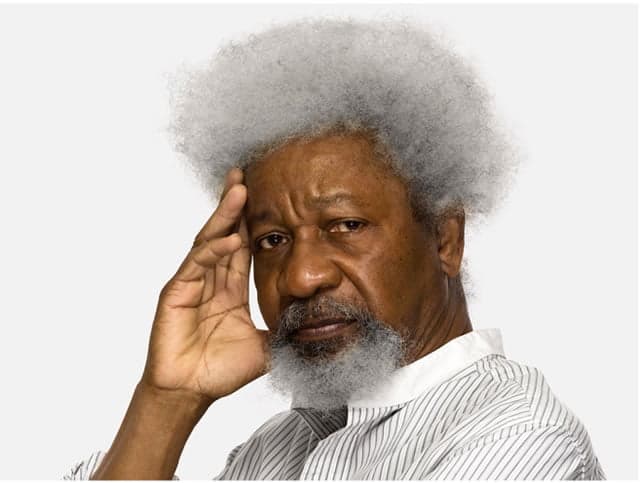 Corrupt Leaders Should Not Return From Jail And Be Celebrated
Wole Soyinka, who had earlier suggested to the President to set up a Hall of Shame for corrupt past leaders and politicians has gotten the support of three civil society organisations.
The Socio-Economic Right and Accountability Project, (SERAP), the Centre for Anti-Corruption and Open Leadership (CACOL) and the Committee for the Defence of Human Rights (CDHR) said keying in into such idea will restore sanity into Nigeria's public administration and restore the country's value system.
Adetokunbo Mumuni, the SERAP Director, said, "I believe that as we have incorporated honours for those who have done us proud. We should also have a Hall of Shame where it will be documented that some persons have looted our treasury blindly. The call of Soyinka to me is very timely and it makes a whole lot of national sense."
Debo Adeniran, the CACOL Director, said, "We should have the name, shame, and nail corrupt leaders policy everywhere and every time. It is to serve as a deterrent to other young and aspiring leaders. Corrupt leaders should not return from jail and be welcomed into their community as we saw in Delta State.
"Basically, Soyinka's call is a good way to go and it will deter political leaders from going the way of unbridled corruption and looting."
Malachy Ugwummadu, the President of CDHR, said that he had always emphasized the need to criminalise and demonise all forms of bad public behaviour including stealing.
According to him, corruption, greed and over-ambition led to the annulment of the June 12 election.
"The government must set up a Hall of Shame which will reinforce the values which our country holds dear and discountenance bad behaviour," he stated.
Yinka Odumakin, the Joint Secretary of the Southern and Middle Belt Leaders' Forum, also said he supported the call for the establishment of a hall of shame for those that nullified the June 12, 1993 polls.
He stated, "You are honouring Abiola and honouring Kingibe who betrayed MKO and served under Abacha as a minister. Many people who participated in the ceremony should be in that hall of shame."
Naija News recalls that Professor Soyinka made the call in Abuja when he spoke at the special national award investiture in recognition of the June 12 happenings and the major players.
Download Naija News App. Advertise with us. Send us enquiries and press releases.