Ayade Unveils 2018 Calabar Carnival Theme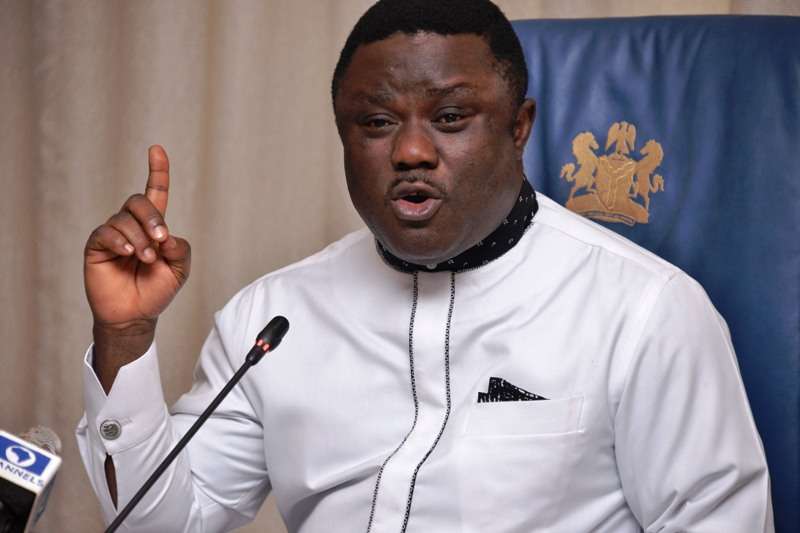 The Cross River State Government has expressed  the need for all African countries to remain united irrespective of the Challenges bedeviling it ranging from poverty, wars and other human and natural disasters confronting it,NaijaNews Understands
According to Governor, Ben Ayade, it is time to look beyond the challenges, put the lessons learned to bare and chart a new course for the continent whose unity lies in its diversity.
Ayade was speaking at the unveiling of the 2018 Calabar Carnival theme at the exco chambers of the government house in Calabar, the State Capital which he says is, Africanism. Participants are expected to interpret the theme through colour, dance and drama at the carnival by December.
The Story of the black race from time immemorial has been that of, the struggle for survival, struggle for food, struggle for shelter and even a means of livelihood.
Ayade regretted the many ills that have befallen the African continent which subjected it's people to series of hardship and a quest for a collective change which according to him, must be acted out by telling the African story, the exact way, it is.
Some of the guests to the government house on occasion of the unveiling commend the growth of the carnival which goes beyond entertainment but also educative. The only female Carnival Band leader in Africa, Sen Florence Ita-Giwa who spoke on behalf of other representatives assured of a better show through the Africanism interpretation through the support of the government.
Among those present at the unveiling is the wife of the vision bearer of the Calabar Carnival, Mrs Onari Duke who is a member of one of the Carnival participating bands.