Trump, kim share historic handshake In Singapore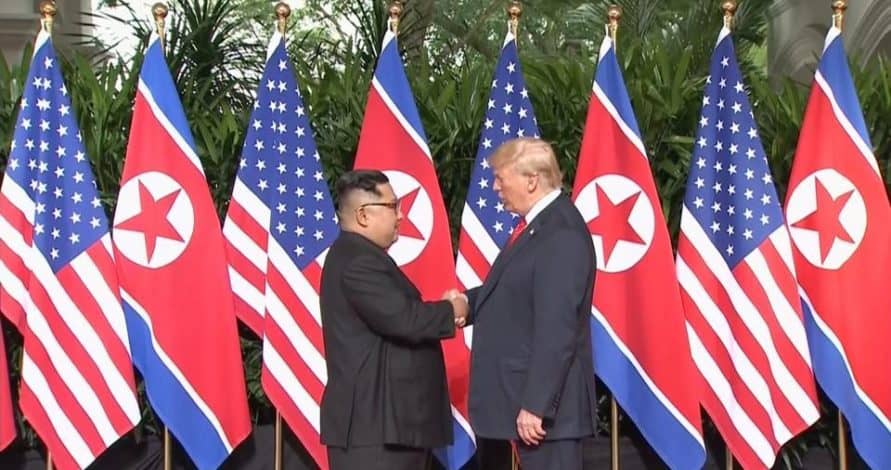 Kim Jong Un, North Korea's Supreme leader and the United State President, Donald Trump ahve made advancement in their talks for peace, as they shared a historic handshake at the Capella hotel on Sentosa Island in Singapore.
The history and highly anticipated meeting between Donald Trump and Kim  would be the first time a sitting US president has met with a North Korean leader.
Before an extended bilateral meetings including aides, as well as a working lunch, Trump and Kim held a one on one meeting with translators translating for the two leaders.
During the bilateral talks, Secretary of State Mike Pompeo, chief of staff John Kelly and national security adviser John Bolton accompanied President Donald Trump, while Kim was flanked by vice chairman Kim Yong Chol and foreign ministers Ri Yong Ho and Ri Su Yong.
Trump and Kim sat across from each other near the center of a long table.
Trump disclosed that there might be a be a joint document signing, and that a joint press conference will be held on the matter latter in the day, however, the content of the document have not been made available to the press.
Source: Naija News