My Father Rehearsed Inauguration Speech In Front Of Mirror – Hafsat Abiola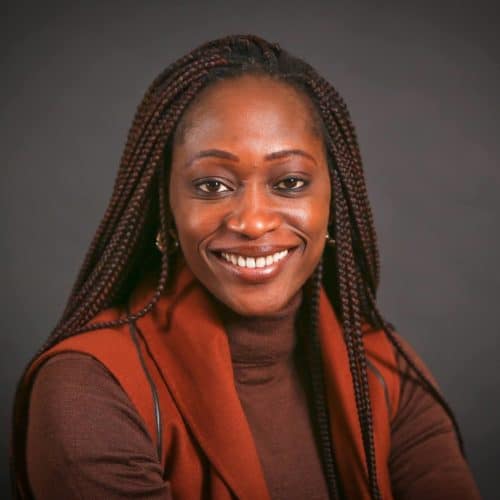 Daughter of late MKO Abiola, Hafsat Abiola-Costello today revealed that her father had rehearsed his inauguration speech incase he was declared the winner of the election in 1993.
The results of the June 12, 1993 election revealed Abiola was the winner, but the result was annulled by the military government of Ibrahim Babangida.
Today,Grand Commander of the Federal Republic (GCFR) was conferred on late chief MKO Abiola by President Muhammadu Buhari.
The president also conferred Babagana Kingibe, Abiola's running mate in the election, and Gani Fawehinmi, late human rights activist, with the Grand Commander of the Niger (GCON).
Speaking at the investiture which was held in Abuja, Hafsat said her late father was preparing to deliver his inaugural speech when the result was cancelled.
"My mom (Kudirat, who was assassinated in June 1996) told me of how he will stand in front of the mirror, preparing how he will speak to Nigerians in his inauguration speech," she said.
"The results were coming in and he thought he was going to be able to deliver it (his inauguration speech). I will start, 'Fellow Nigerians….' But he will start again. He kept struggling to think of what to say to the people of Nigeria.
"All MKO wanted to say to the people of Nigeria and all MKO ever did say to the people of Nigeria is 'I love you, the people of Nigeria, I believe in you, the people of Nigeria.'"
She said her late father was a detribalised Nigerian who believed in the unity of the country.
"He was born Yoruba but he loved Hausa people, Kanuri people, Efik people, Igbo people. He loved all," she said, adding: "You just needed to be a Nigerian and MKO was your man. There were so many things he did to show this, that was why the people of Nigeria."
Hafsat also said by recognising June 12, Buhari had awakened heroes and heroines of Nigeria's struggle "who have shown that money cannot buy them."
"You have called up your own new army for the defence of this country," she also told the president.
"President Muhammadu Buhari, this fight will not take you as it has taken MKO but let us fight and bring about the conclusion of MKO's struggle that the Nigerian people should be the ones in full control of this country."