June 12: Buhari Is The Democrat That People Can Trust – Kalu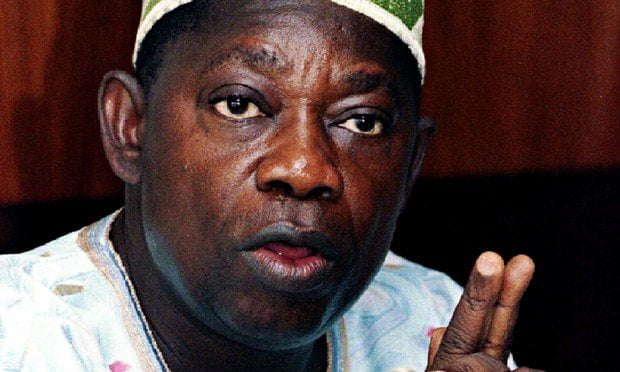 Kalu Praises Buhari For Correcting Injustice Of The 1993 Election, Requests Recognition Of Humphrey Nwosu.
Former Abia State Governor, Dr Orji Uzor Kalu yesterday has  described President Muhammadu Buhari as the Democrat that people can trust.
While speaking with news men at Muritala Mohammed  International Airport, the former Governor noted that Buhari has  addressed the injustices associated with the annulment of June 12, 1993 Presidential Election, by the posthumous honour being conferred on Chief MKO Abiola as the winner of the freest and fairest election in the country.
According to him, the recognition of June 12 has proved wrong those doubting the commitment of Buhari to democracy.
He said the President has put Abiola in the map of the world. This, he stressed, was what past Presidents failed to do.
He however urged Buhari to go a step further by honouring the Chairman of the then National Electoral Commission (NEC), Prof. Humphrey Nwosu, who superintended over the elections.
Kalu also wants Buhari to address injustices people of the South East experienced during the Biafran Civil War by declaring the region a special area.
Kalu said Buhari should be commended for giving financial autonomy to the state judiciary and houses of assembly.
He said the new bill signed by the president, which gives autonomy to the judiciary and legislature should be extended to the federal arm of government.
He said, "I was the first governor that declared June 12 public holiday and Obasanjo wrote me a letter to challenge it.
"Now that Buhari is working, he should also remember Humphrey Nwosu, the man that conducted the freest and fairest election in Nigeria. He should also be honoured.
"Buhari should go a step further and declare the south east a social area because people in the region were given ill treatment. They lost mines and property. He has already made a good step by paying the Biafran police their entitlements.