Libyan Coastguard Rescues 180 African Migrants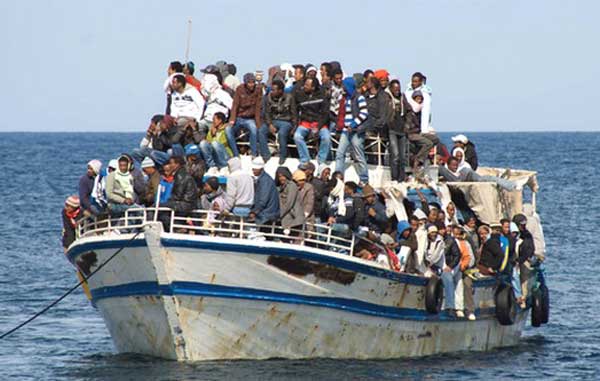 Libyan Coastguard Rescues 180  Ghanians, Ivorians, Others East Of Tripoli
Libya's coastguard have rescued 180 migrants, who were on board a rubber boat in the Mediterranean, according to a navy statement released,today.
The Navy, who confirmed the rescue on Sunday 44 miles from the coastal city of al-Khoms, east of the capital Tripoli noted that the migrant included children and adults from Ghana, Ivory Coast, Mali, Senegal, Nigeria and Guinea.
According to the statement, they were handed to the Illegal Immigration Control Centre in the city.
Sun News reports that the operation is sequel to a recent operation in which Libya's coastguard said it rescued 152 migrants from two boats attempting to cross the Mediterranean to Europe.
Libya has become a major transit route for migrants trying to reach Europe by sea.
Naija News understands that since a cooperation agreement reached between the Libyan coastguard and the EU in 2017, the number of migrants arriving in Italy via the Mediterranean has drastically reduced.
Source: Naija News