Medical Doctors Express Interest In Joining JOHESU Negotiations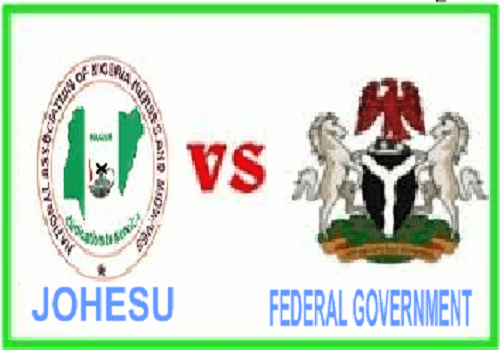 JOHESU Strike: Doctors Want To Be A Party To Negotiations
The Nigerian Medical Association (NMA) has applauded the decision by other health workers under the Joint Health Sector Union (JOHESU) to stop their nationwide strike after six weeks, Naija News understands.
The NMA  who praised their fellow health workers in a statement by its National Publicity Secretary, Obitade Obimakinde, also asked the government to involve them in the negotiations.
"The NMA wishes to reiterate that the health sector operates as a team with the Doctors as the leaders to utmost benefit of the patients. NMA is therefore unapologetically committed to a good and harmonious relationship among the team members.
"The NMA also welcome the alternative dispute resolution [ADR] as a means of resolving the crisis but insist that no holistic, meaningful and long-lasting resolution can be made without the input of all the team members especially the NMA.
"It is in this vein that we call on the government and the National Industrial Court of Nigeria [NICN] to involve the NMA in the ongoing NICN midwifed ADR", the statement read.