Giroud Equals Zidane's Goal Tally For France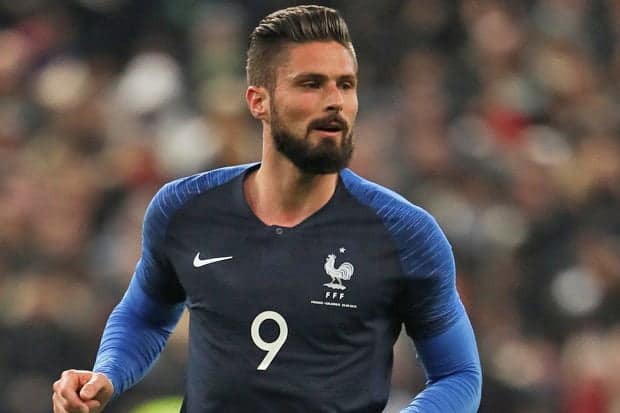 Giroud Sets Sight On Becoming France's Top Scorer
Chelsea and France international striker, Oliver Giroud has expressed joy and satisfaction about scoring his 31st goal for the French national team.
31-year old Giroud achieved the feat in his country's 2-0 friendly win over Ireland.
The striker now has his sights set on overtaking David Trezeguet and moving into third place in the ranking of France's goal scorers.
He described the feat as a proud achievement
"I've equalled Zidane and that's something no one can take away from me," he said. "Trezeguet has three goals more and I want to catch him up and score as many as I can. On a personal level, it's an objective, an ambition."
Giroud still has Michel Platini (41), Thierry Henry (51) and Trezeguet ahead of him in the scoring chart for the national team.
Zinedine Zidane got his goals in 108 matches, while it has taken striker Giroud 73 games to move joint fourth in his country's all-time leading goal scorers.
The 31-year-old striker has his eyes set on overhauling Trezeguet, who is three goals better off.