House Of Reps. Kick Against Dan Ali's Anti-Grazing Suspension Recommendation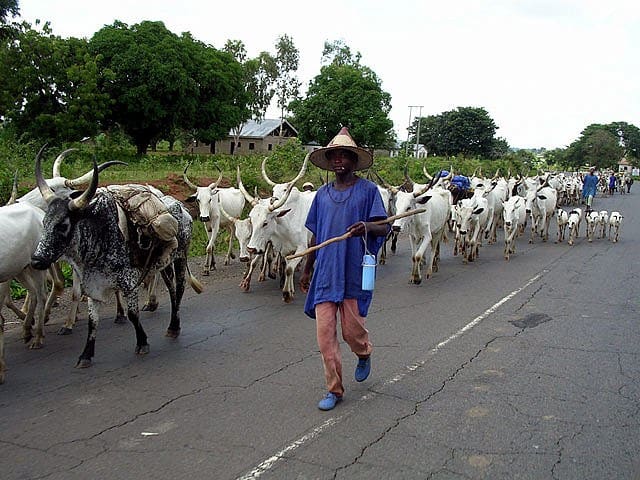 The house of representatives have jointly negated the recommendation of Mansur Dan Ali, minister of defence, that the anti-open grazing law should be suspended.
Recall Naija News reported that Dan Ali made the recommendation during a meeting President Muhammadu Buhari had with service chiefs on Tuesday.
He claimed that the law had resulted in tension in he various state, such as; Benue, Taraba and Ekiti states where clashes between herdsmen and farmers have led to the loss of lives.
"There is need to employ other channels with the affected states to reduce tension by suspending the implementation of the anti-open grazing law while also negotiating safe routes for the herders," Tukur Gusau, Dan Ali's spokesman, quoted him as saying at the meeting.
However, at the plenary today, the lawmakers wondered: "why would a state be asked to suspend a law it duly enacted."
Following a matter or urgent public importance raised by John Dyegh from Benue state, the lawmakers resolved that the call on states to suspend the law should be rescinded.
He said since 11 states have willingly agreed to donate lands for the cattle coaches, there would be no need to suspend the law.
Contributing to the debate on the issue, Nkiruka Onyejiocha, from Abia state, said he is disapointed in the ministers recommendation, stating that it is uncalled for.
She said: "We can't be talking of colonies. What people are doing is ranching. It's not proper to say a state should suspend a law passed for the welfare of its people."
Adopting the prayers of the motion, the lawmakers also urged the federal government to "immediately submit a supplementary budget to the national assembly to develop colonies in those states that have agreed to donate lands (for them)."
Describing Dan Ali's comment as an affront to federalism, Ayodele Fayose, governor of Ekiti, vowed not to suspend the law in his state.