Court Denies Group Access To Cost Of Buhari's London Medical Trip And Aircraft Maintenance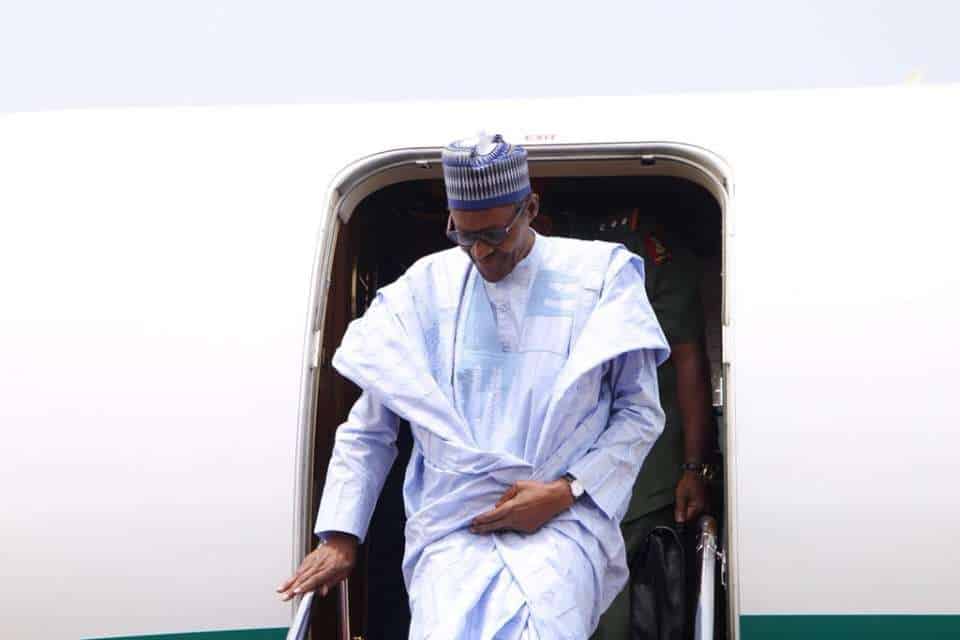 Court Refuse To Grant Group's Application Seeking  Cost  Of Buhari's Medical Trip And Air-Craft Maintenance
The Court has refused an application demanding disclosure of information in respect of the cost of President Muhammadu Buhari's medical treatment abroad.
Judge, John Tsoho of the Abuja Division of the Federal High Court on Tuesday ruled that the Freedom of Information (FOI) Act does not provide that such a disclosure should be made without the consent of the president.
This is as a group, Advocacy for Societal Rights Advancement and Development Initiative (ASRADI), had approached the Central Bank of Nigeria demanding a disclosure of Mr Buhari's medical bills, following his over 100 days medical trip abroad.
The Judge explained that  Section 14 (1) (b) of the FOI Act did not provide for such a personal information to be disclosed about the president, without his consent.
"In this instance, there is no evidence that the president consented or that the information was in public domain, hence this application.
"I hereby hold that the information sought by the applicant is exempted by virtue of section 14 (1) (b) of the Freedom of Information Act".
Tsoho also regarded as inappropriate the decision of the applicants to question the decision of the respondents to forward the FOI to the presidency.
"It is not appropriate for the applicant to question the propriety of the transfer of the application or insist that it is the 1st and 2nd Respondents who must answer it. The Act did not provide for that", the court held.
"On the whole, the applicant's application is not sustained and is hereby struck out."
The group, in a Freedom of Information request, also asked the Central Bank to disclose the cost of maintenance for Mr Buhari's aircraft as well as his travel companions during the medical trip.
But in its response, the CBN notified the president, through his Chief of Staff, Abba Kyari.
The group then approached the court to demand that it compels the CBN and it's governor, Godwin Emefiele, to respond to the request.
The application had the Attorney General of the Federation, Abubakar Malami, as the third defendant.
But in a judgement on Tuesday, the court refused the application to compel the respondents to respond to the FOI request.
Source: Naija News