Officer Involved In Ekiti/Bamidele Shooting Sacked From Nigeria Police Force
The Ekiti state police command has confirmed the dismissal of the officer who shot Opeyemi Bamidele, a former member of the house of representatives, at an All Progressives Congress (APC) event in the state last week.
The Ekiti state commissioner of police, Bello Ahmed, who made this known yesterday  said  that the officer would be made to face the wrath of the law as soon as possible.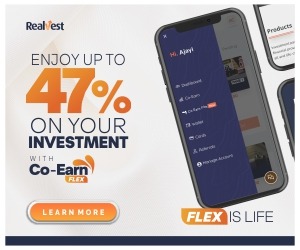 Policeman involved is dismissed already and even though he's nursing some injury; and at the appropriate time, he will face the law of course. Nigerians will be briefed on the outcome of our actions." Ahmed said
Ahmed also said despite the dismissal, the policeman who was mobbed at the scene of the incident and still nursing injury would face the law. "
He, however, explained that it was an accidental discharge "because no right-thinking policeman will cork and start shooting".
The APC had said the shooting was deliberate and was aimed at Fayemi, but the police commissioner dismissed the comment, warning people not to make politics out of the situation.
"He might have corked his rifle before arriving that scene and you know how crowded political activities are always. I believe as the campaign was almost finishing, he might have touched the trigger that pulled out the bullet," he said.
Ahmed also spoke on the readiness of the command to regulate the activities of political parties to prevent violence and other acts that could lead to breakdown of law and order.
We are going to regulate every inch of activity in the state. We will not sit down and tolerate any act of lawlessness, whoever is involved," he said. "We are willing and competent to take action against any group or persons, either individual or groups as far this campaign is concerned."
Part of the measures, according to him, was the deployment of armed policemen from neighbouring states which he said would be a continuous exercise as election approaches.
He added: "We have robust arrangement to regulate and observe these political activities as they unfold in Ekiti State, in fact in the entire state.
"We just got a robust deployment of mobile policemen and that will be increased as the campaigns are progressing.
"You know what is on the ground will determine what will be done. If the satiation on ground dictates we behave otherwise, we will do provided it is within the confines of the law.
Source: Naija News