Not Too Young To Run: Prince Orji Commends Buhari For Signing The Bill Into Law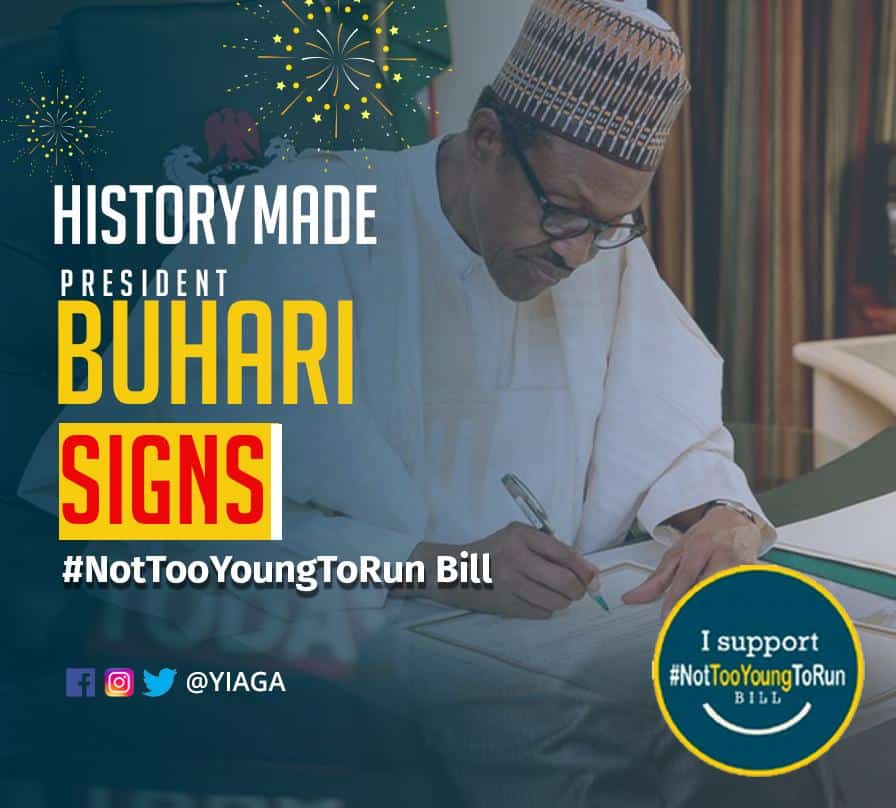 Prince Orji Commends The legislature And Executive For Signing The NOT Too Young To Run Bills Says It Means They Have Nigerian Youths At Heart
"Nigeria is on its march through the political highway to democracy. 
This was the description given to Nigeria as constitutional lawyer, Prince Orji Nwafor-Orizu, commended the legislature and executive for passing the Not Too Young to Run bill into law.
The lawyer who noted the signing of the bill into law was a sign that the president and legislature have the interest of the youths at heart said
 I wish such national issues will always bring their patriotic minds together.
"I urge the National Assembly to look into this Act with eye for further amendments. The present amendment on age is discretionary and not backed by any scientific or constitutional consideration or international practice.
"Nigerian Constitution and Electoral Laws peg the age of voting at 18 years. This is the scientific age adopted by the international practice as age of reason which is referred to as Universal Adult Suffrage. This is the age to vote and be voted for as accepted in the political clime all over the world.
"By limiting age to hold political office to 25 years, Nigerian government is sending wrong signal to its citizens and the world that Nigerians have shifted their Universal Adult Suffrage from 18 years to 25.
"If 25 years is the age of reasoning in Nigeria, then persons between the ages of 18 and 24 are not expected to vote for the office of state House of assembly or indeed any office. If one can't be voted for because of underage, that person can't vote for another who is older.
"Again, if the National Assembly is bold enough to go against international practice and peg the lower age, the legislature should also peg the upper age limit or it will become discriminatory.
"My suggestion is that the law should be brought in line with Adult Suffrage. The electorate is to choose whom they want. There may be 23 or 24 years old or even 18 years candidate preferred to an older person."
Source: Naija News