Gov. Tambuwal Appoints New Clerk For Sokoto House Of Assembly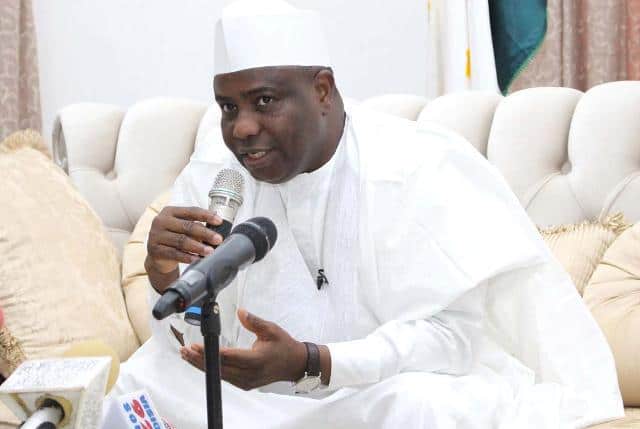 Gov. Tambuwal Appoints Alhaji Dodo As New Clerk Of House Assembly To Replace Dead Official
Governor of Sokoto State Aminu Tambuwal, Today, approved the appointment of Alhaji Umar Dodo, as the substantive clerk to the state House of Assembly.
NAN reports that Dodo's appointment followed the demise of the former clerk, Alhaji Sulaiman Muhammad who died on May 29, 2017.
Tambuwal said in Sokoto that the appointment was in line with the law establishing the state House of Assembly Service Commission.
He said that a letter to that effect had been communicated to the new clerk.
Dodo was the Deputy Clerk to the assembly before his elevation.
Download NAIJA NEWS app: