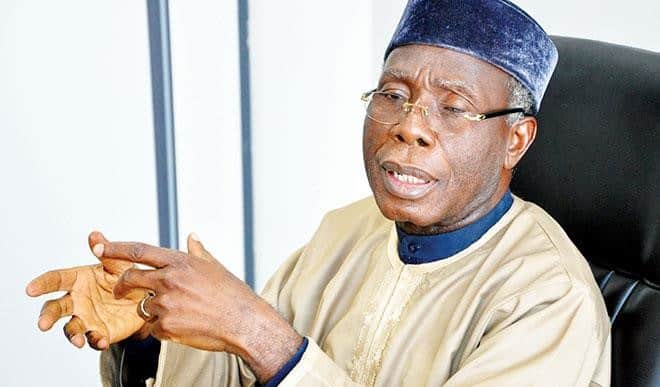 Minister of Agriculture and Rural Development, Mr Audu Ogbeh, has insisted that Agriculture is the way out of Nigeria economic woes and not oil and gas.
During a courtesy visit to the Deputy Governor of Gombe State, Mr Ogbeh said that poverty was the biggest threat to Nigeria's survival and must be tackled through agriculture.
He stated that the federal government drive to diversify the economy and the increase in the demand for Nigerian's agricultural product indicates that Nigeria future is in Agriculture, not oil and gas.
"The key to Nigeria's future is not oil and gas, but agriculture. We must have to settle for agriculture which is our gift from God.
"Poverty is the biggest threat to Nigeria's survival. Our task as government is to lead Nigeria out of poverty and we are doing that with the kind of progress we have made so far in the agricultural sector.
"The Chinese are demanding for two million tonnes of soya beans, the Indians are looking for our produce also. With these demands, we must all be involved in agriculture.
"It is the constitutional right of everyone in government to own a farm. So, I encourage everyone to help out in this regard," he said.
He claimed that the government was doing all it can to boast the fortune of the agricultural sector and to get Nigerians out of poverty.
The Deputy Governor of Gombe State, Mr Charles Iliya applauded the revolutionary effect of the federal government in the agricultural sector.
According to him, to sustain the progress experienced in the agricultural sector, the deputy government admonished the government to find a lasting solution to the problem of Farmers/herdsmen clashes in the affected part of the country.
The Minister also paid a courtesy visit to Mai Kaltungo, Engr Sale Mohammed, the traditional ruler of Kaltungo, to reassure his people of government's support to further grow the agricultural potential of the state.
Mohammed commended the efforts of the Federal Government on agriculture and environment, but asked for more effort and innovation to ensure that the business of farming is made easy and more profitable.