Politicians Mocks APC Over Oyo Bye-Election Loss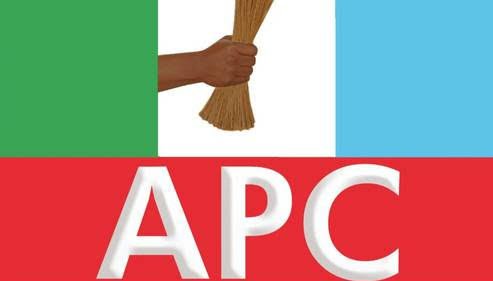 Loss Is A Sign That The Party Is Weakened
In respect to the loss of the Ibarapa East State Constituency bye-election to the Peoples Democratic Party, PDP, a faction in the All Progressive Congress, the Unity Forum wing of the party, has stated that the loss is a sign that the party is weakened by an internal crisis.
Naija News had earlier reported that All Progressive Congress In Oyo state lost the bye-election to the Peoples Democratic Party On Saturday.
The Unity Forum wing of the party, ahead of the 2019 election asked the party to reflect on the loss.
The election which was held on Saturday, was to fill the position of the former Speaker of the Oyo State House of Assembly, Michael Adeyemo, the election saw Kunle Adeyemo, a brother to the late Speaker and Adebo Ogundoyin of the People's Democratic Party, go head to head.
Kunle Adeyemo had 4,619 votes, while Adebo Ogundoyin had 6,277 votes to emerge as a member of the state House of Assembly.
Wasiu Olatunbosun, the spokesperson for the Unity Forum of the APC in the state, revealed that questions are to be raised, especially since it came after the party claimed to have won the council poll in the area by a landslide two weeks before.
He said, "Our party lost all the four wards in Eruwa in the election. We also lost two of the six wards in Lanlate. What are the chairmen of the parties in these wards doing? If the party claimed victory in the last council poll conducted in these areas with almost 10,000 votes, why scoring 4,619 two weeks later? Where are the council poll votes? We refused to be part of the election because of the injustice we suffered in the party; this is the result of the problem in the APC."
When the faction was been questioned of supporting the Accord Party in the election, Olatunbosun said that if the assertion was true, Accord Party candidate would have won.
"Millions of money was spent to mobilise votes for the APC candidate while the Accord Party's candidate spent no money. Even though he had no sponsor, he still polled 2,855. He would have won with our support. There is a reign of impunity in the party and it must stop if the party must succeed in 2019," he added.
When contacted, the factional chairman of the party in the state, Akin Oke, said the election was lost in Adeyemo's hometown, Lanlate, because a candidate was sponsored from the town to play the spoiler.
He said, "The plan was for Adeyemo to complete his brother's term so that in 2019, Eruwa can have a fresh chance. But they decided to vote for the PDP, which is not a problem. The problem was that a candidate from Lanlate was sponsored to contest in another party to spoil APC's chance in the town. It is good this has happened so we will address the problem."