Nigeria Breaking News Today, Monday June 4, 2018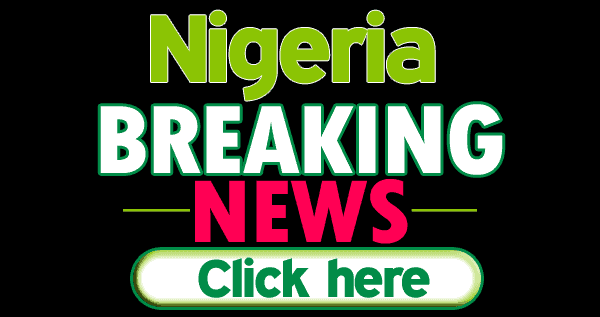 This is a round-up of breaking news in Nigeria today, Monday June 4, 2018.
Saraki To Be Questioned By Police Over Offa Robbery
The Senate President, Bukola Saraki has been invited by the Nigerian police over the April 5, 2018 Offa bank robberies in which nine policemen and over 33 persons were killed and millions of naira carted away Naija News understands.
The force said it would interrogate Saraki following allegations indicting him from confessions  of Five  Gang leaders arrested for active participation in Offa Bank Robbery and Killings of thirty three Innocent persons.
Offa Robbery: Kwara Gov Denies Sponsoring Thugs
Kwara state governor, Abdulfatai Ahmed has denied ever sponsoring thugs for political purposes. Muyideen Akorede, media aide to the governor, quoted the governor as saying this in a statement on Sunday while responding to allegations by the police.
Jimoh Moshood, spokesman of the police, had said some suspects confessed to being sponsored by the governor and Senate President Bukola Saraki.
Police Invitation, Another Ploy To Implicate Me – Saraki
In response to the invitation by the Nigeria Police over the April 5, 2018 Offa bank robbery, he Senate President Bukola Saraki has called on the members of the Public to disregard this claim as a baseless allegation and another ploy by the Police to implicate him by all means.
According to a Press statement made available to Naija News, and signed by his Special Assistance of Media and Publicity Yusuph Olaniyonu, Saraki denied sponsoring armed robbers against his own people, adding that there is no link between himself and the robbers.
Lai Mohammed Commend Buhari's Fight Against Insurgency
The minister of culture and tourism, Alhaji Lai Mohammed has applauded the successes recorded by the Muhammadu Buhari led administration in fighting insecurity.
Mr Mohammed who spoke at the 61st meeting of the UN world tourism organization-commission for Africa at the transcorp hilton in Abuja. The meeting had 166 foreign delegates, 26 Ministers and 332 Nigerian delegates in attendance.
DSS Withdraws Saraki, Dogara Security Details
The Department of State Services (DSS), has withdrawn half of the security operatives attached to the Senate President, Bukola Saraki and the Speaker of the house of representatives, Yakubu Dogara, Naija News understands
The security operatives were withdrawn less that 24 hours to the scheduled talks between Vice-President Yemi Osinbajo and the nPDP team to be led by Dogara.
Police Who Shot Bamidele Was On Illegal Duty
The misery behind the identity of the policeman that shot Honorable Opeyemi Bamidele has been unraveled.
According to the spokesperson of the Ekiti State Police Command, Mr. Caleb Ikechukwu, the Policeman that shot Opeyemi Bamidele is not fake policeman, but he was on illegal duty in Ekiti State.