Theresa May Condemns Trump's Steel, Aluminium Tariff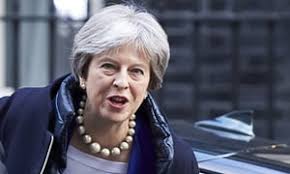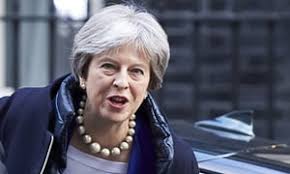 UK's Prime Minister, Theresa May has slammed Donald Trump, for his decision to impose tariffs on steel and aluminium producers, a decision that is pushing EU to the brink of a trade war with the US.
May said the US should immediately rethink its decision, in what seems to be her first comment since the imposition of the tariff 24 hours ago.
She warned that the decision would effect US defence projects.
"I am deeply disappointed at the unjustified decision by the US to apply tariffs to EU steel and aluminium imports.
"The US, EU and UK are close allies and have always promoted values of open and fair trade across the world.
"Our steel and aluminium industries are hugely important to the UK, but they also contribute to US industry including in defence projects which bolster US national security." she said.
May also noted that the EU and UK "should be permanently exempted from tariffs" and Britain would work with the bloc to protect and safeguard workers and industries.
The EU has filed a case at the World Trade Organization after the US imposed a 25 per cent duty on European steel and a 10 per cent duty on European aluminium on Friday.
"We are not in a trade war, but we are in a very difficult situation caused by the United States.
"The US is playing a dangerous game here." said Cecilia Malmström, the EU trade commissioner.