Take Responsibility For Nigeria, APC Chieftain Urges Youths
An All Progressives Congress (APC) Chieftain from Katsina State, Mr Jamilu Mohammed, has admonished Nigerian youths to rise up and proffer solutions to the various problems currently bedeviling the nation.
While speaking to newsmen in Abuja, he said that the country's challenges were a combination of leadership and security lapses.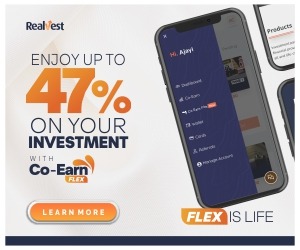 He stated that the youths have the prerequisite to fix the nations challenges, adding that no nation can experience an development when there is no peace and tranquility.
"We have seen the challenges of killing everywhere, it both security and leadership problem.
"Both the security agencies and the leadership each have their own challenges and the youths need to come up with solutions to these problems.
"I call on the youths in this country to rise up and find lasting solution to all the challenges facing the country," he said.
Mohammed urged the government to review the salaries of security personnel and upgrade their allowances to encourage them work properly.
"I want to use this opportunity to appeal to the federal government, as a matter of urgency, to look inside the welfare, health and living standards of our security personnel.
"In terms of their salary, upgrading and allowances, as they are always faced with many temptations and challenges while on national duty.
"If you can have leaders dressing nicely, driving expensive cars, then they should also make sure that the policeman or soldier in the bush is well taken care of," he said.
Mohamed added further that for the agricultural sector to make headway in Nigeria, the proper structures have to be put in place by providing fertilizers and farming implements to farmers.
"You can't send people to farms without good roads or adequate electricity provided for the people.
"Also, there is no way to store the harvested crops properly because of lack of electricity, and no adequate fertiliser to apply to the soil because the available ones are too expensive."
"They are not able to transport the harvested crops to the market because the cost of transportation is too high and the roads are very bad, and not motorable," he said.
He admonished young people to rise up and not wait for elders who were just concerned about changing political positions- from governor, to senator and then to President. He advised further that young people should find solutions to the many challenges the country is grappling with.
Source: Naija News