South-South Governors Turns Down Waterways Bill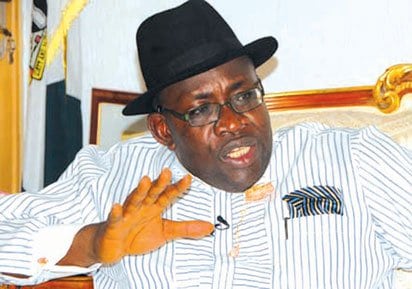 Six governors under the auspices of the South-South Governors' Forum have turned down the Waterways Bill being sponsored by the Federal Government in the National Assembly.
Francis Agbo the Chief Press Secretary to Bayelsa State Governor, in a press statement said the bill was unanimously rejected by the governors.
The Governors of Rivers, Akwa Ibom, Delta, Bayelsa and the Deputy Governor of Edo State were those in attendance at the meeting.
Governor Seriake Dickson, who read the Communique on behalf of other governor condemned the bill which empowers the federal government to own and control the waterways and their resources.
They admonished the government to engage the people to buy into the bill and support it.
According to The Nation, The governors also concluded to unanimously work with like minds to ensure that the country is restructured and returned to true federalism with powers devolved from the centre to the federating units.
The governor agreed that Nigeria should be restructured to ensure peace, stability and prosperity in the country.