Seven Important Things Buhari Said In His Democracy Day Speech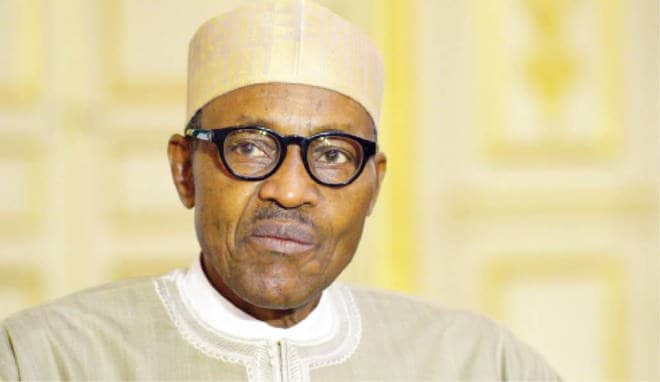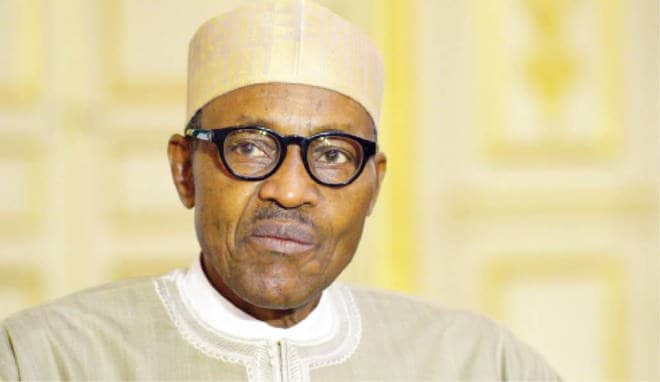 President Muhammadu Buhari has marked three years in office as a democratically elected President. In his Democracy Day nationwide speech, he spoke about the achievements of his administration and other issues affecting the nation, below are seven key things he said in his address
1. Boko Haram
President Buhari was upbeat in his nationwide broadcast that his administration has overpowered the Boko Haram insurgents, because 'public safety and security' remains the primary duty of his government.
"Today, the capacity of the insurgents has been degraded leading to the re-establishment of authority of government and the release of captives including, happily, 106 Chibok and 104 Dapchi girls, and over 16,000 other persons held by the Boko Haram."
He said efforts are on for resettlement of IDPs in their home communities by providing schools, hospitals, clinics, water and sanitation to facilitate a quick return to economic activities.
Government, according to him, is similarly implementing de-radicalization and rehabilitation programmes to facilitate sustainable peace and development.
2. Herdsmen
Though, he didn't dwell extensively on the problem of herdsmen who have been attacking villages in Benue State and other parts of the country, the President said the problem is being addressed.
"…the identified culprits and their sponsors shall be made to face the full wrath of the law. All the three tiers of Government are presently engaged with communities and religious organizations to restore peaceful co-existence among Nigerians," he assured.
He, however, said his administration is pained over the grievous loss of lives and properties occasioned by the carnage of insurgency and other forms of criminality in the country, and reiterated that he will not rest until all criminal elements and their sponsors are brought to justice.
3. Corruption
Though his war against corruption is largely one sided−focusing more on members of the opposition parties, with no serious conviction yet after three years, Buhari said he is 'more than before determined to win this war, however hard the road is.'
According to him, three years into his administration, Nigerians and the international community have begun to applaud our policies and determination to fight corruption.
Citing various policy measures already put in place like Treasury Single Account (TSA) to stem the tide of corrupt practices, he said the war against corruption is yielding remarkable results.
4. Economy
Despite hardship being experienced in the country by the ordinary Nigeria, he said his administration is committed to revamping the ailing economy it inherited in 2015. While the President was happy to say that the country foreign reserve has improved significantly to 47.5 billion USD as of May, 2018 as against 29.6 billion USD in 2015, he disclosed that the inflationary rate has consistently declined every month since January, 2017.
In 2016, he revealed that Government executed an expansionary budget and developed the Strategic Implementation Plan.
"For the first time, 30% of the budget was earmarked for capital expenditure which represents an upward review when compared with the 2015 budget. The SIP was followed by the development of a comprehensive medium term plan – the Economic Recovery and Growth Plan 2017 – 2020."
He said the broad strategic objectives of the ERGP were to; Restore and sustain economic growth; Build a globally competitive economy; and Invest in our people. The implementation of the ERGP has started yielding results. The National Bureau of Statistics reports that the economy grew by 1.95% in 1st quarter 2018, which is a good performance when viewed against -0.91 in 1st quarter 2017 and -0.67% in 1st quarter 2016 respectively.
President Buhari said government recently, conducted Focus Labs in three key sectors of the Economy namely, Agriculture & Transport, Manufacturing and Processing as well as Power and Gas. These, he said have yielded significant prospects for investments and Job creation to the tune of US$ 22.5 billion with a potential for creating more than 500,000 jobs by 2020.
"These investment generation initiatives are expected to increase capital inflows in the form of foreign direct investment. There is a high prospect that the cumulative investments from this first phase of the Labs will hit US$39.2 billion by 2025."
5. Food
He said the government continues to pursue a strategic food security programme built around self-sufficiency and minimization of import dependency. As a result of which rice importation from other countries has been cut down by 90% which has a direct impact on foreign reserves.
Under the Social Investment Programmes (SIP) which was created as a means to graduating citizens from poverty through capacity building, investment and direct support, President Buhari disclosed that about 8.2 million pupils are currently being fed from 24 States of the Federation with over 75,000 Catering Staff engaged under the programme under the Home Grown School Feeding Programme
He said the Conditional Cash Transfer has so far recorded over 297,000 caregivers and being trained by 2,495 Community Facilitators in 21 states. "Less privileged Nigerians are now being paid N5,000 monthly stipend in 9 pilot States of Bauchi, Borno, Cross River, Ekiti, Kwara, Kogi, Niger, Osun and Oyo. Eventually the scheme will cover all the 36 states of the federation including the FCT."
6. Food
Though many Nigerians are still experiencing epileptic power supply, the President said the country has achieved 5, 222.3 MW representing the highest peak of power generated onto the national grid and delivered to customers in December, 2017.
"With new facilities, repairs and rehabilitations by Government and private investors, generation capability now exceeds 7,500 MW."
7. "Not Too Young To Run" Bill
Before the President concluded his speech, he touched on one most pressing demand by Nigerian youths− the Not Too Young to Run Bill.
While he cautioned against hatred and intolerance among Nigerians in order to "achieve our objectives in an atmosphere of harmony and peaceful co-existence," he gave assurance that he will sign the Bill into law.
"In few days to come, I will be joined by many promising young Nigerians to sign into law the "Not Too Young to Run" Bill."