Nigeria Breaking News Today, Tuesday May 29, 2018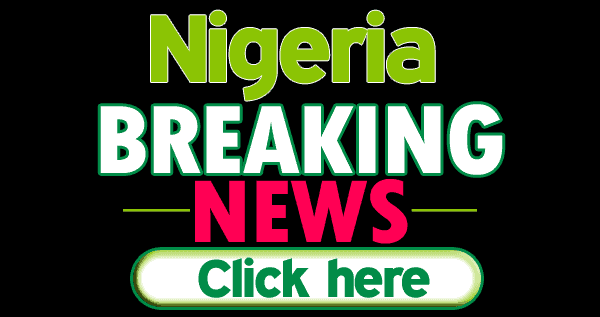 This is a round-up of breaking news in Nigeria today, Tuesday May 29, 2018.
How Obasanjo Illegally Removed Five Governors From Office – Presidency
Mr. Garba Shehu, special adviser on media and publicity to President Muhammadu Buhari, has accused former president Olusegun Obasanjo of intimidating and illegally removing some governors from office during his time as the nation's president.
The presidential spokesperson, made the allegation on Sunday in an essay to PREMIUM TIMES, stating that there were assaults on Nigeria's constitution during Obasanjo's administration.
Obasanjo Shared $16B Power Fund Among His Friends – Orji Kalu
Former governor of Abia State, Orji Kalu has reacted to President Muhammadu Buhari and former President Olusegun Obasanjo's dispute over the $16billion power fund, saying that the latter's friends shared the money.
Orji has equally asked that some other monies under former President Obasanjo should be probed.
Former INEC Boss Expose Nigerian Lawmakers Asking For Bribe From Agencies And Contractors
A former chairman of the Independent National Electoral Commission (INEC), Professor Attahiru Jega, has accused members of the National Assembly of asking for bribes to carry out their constitutional duties.
Naija News learnt that Prof Jega made the allegation while speaking at this year's Democracy Day lecture at the International Conference Centre, Abuja today.
Account For N10 Trillion Stolen By Your Leaders, PDP Tells APC
The Peoples Democratic Party (PDP) challenges the Presidency and the All Progressives Congress (APC) to immediately account for the over N10 trillion public fund allegedly stolen by APC leaders and members of the Buhari Presidency cabal.
The APC and Presidency have been playing saint and pointing fingers while their officials are having field day frittering trillions of naira to finance their opulent lifestyles and political interests, even under the watch of the African Union (AU) Anti-Corruption Champion.
Peace Corps Bill Not Yet Dead – Dickson Akoh
Dickson Akoh, national commandant, Peace Corps of Nigeria (PCN),has said that the corps is not dead and promised that they would remain focused  despite the debate going on over the passage of the bill by the senate.
He said: "Without any fear of contradiction let me say it loud and clear that the Nigerian Peace Corps Establishment Bill is not dead as widely publicised.
Ezekwesili Criticizes FG On Poor Economic Policies
Mrs Oby Ezekwesili, the convener of Red Card Movement, has criticised the Federal Government for failing to come up with the right economic policies that plunged Nigeria into recession in 2014.
Naija News learnt that she raised her  accusation when featuring as a guest on Channels Television's breakfast show, Sunrise Daily in Abuja, the nation's capital."If you did the right economic policies at that time, you would have averted the recession."