Lawyer Who Killed Husband To Be Prosecuted By Lagos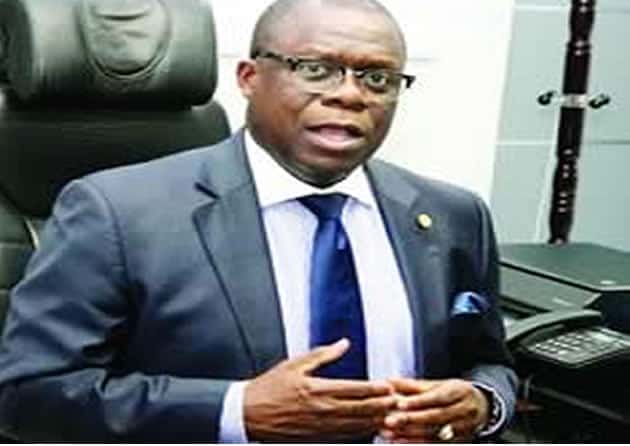 Domestic Violence On The Increase In Lagos – Kazeem
A Lagos lawyer, Udeme Odibi, who allegedly stabbed her husband, Otike Odibi, who also happens to be a lawyer to death, has been revealed will be prosecuted by the Lagos State Government.
Adeniji Kazeem, the state Attorney General and Commissioner for Justice, who is also the Chairman of Domestic and Sexual Violence Response Team, stated this on Monday.
He stated that Udeme Odibi would stand trial before the High Court of Lagos State for the murder of her husband and mutilation of his corpse.
Recall that Naija News had earlier reported that the female lawyer stabbed her husband to death over a disagreement and cut off his private part, thereafter stabbing herself.
Speaking on the Directorate of Public Prosecutions' legal advice on Odibi, Kazeem said facts available in the file showed that the suspect, subsequent to her stabbing her husband, also mutilated his corpse by cutting his genitals.
"The trial of Mrs. Udeme Otike Odibi will commence as soon as the case is assigned to a court by the honourable Chief Judge. This office will ensure expeditious trial of this matter," he said.
Kazeem, while urging Lagosians to desist from acts of violence, noted that anybody found culpable would be made to face the law.
He said the state government was displeased with the increased rate of domestic violence in the state.
"The Lagos State Government wishes to express dismay at the rising rate of domestic violence in the state. Only last month, a Danish national allegedly killed his wife and child in Lagos State.
"Last week, there was another report of yet another case of a man killing his live-in lover. Lagosians are enjoined to report any case of domestic violence to the police, the Domestic and Sexual Violence Response Team or any other relevant authority to avoid unnecessary loss of lives," Kazeem said.
The commissioner said the DSVRT had initiated a research that would help the government to understand causes of domestic violence.
Kazeem said residents could report any case of violence by dialing a short code 6820 or 08137960048, while emergency cases could be reported via 112.