Democracy Day Speech: Nigerians React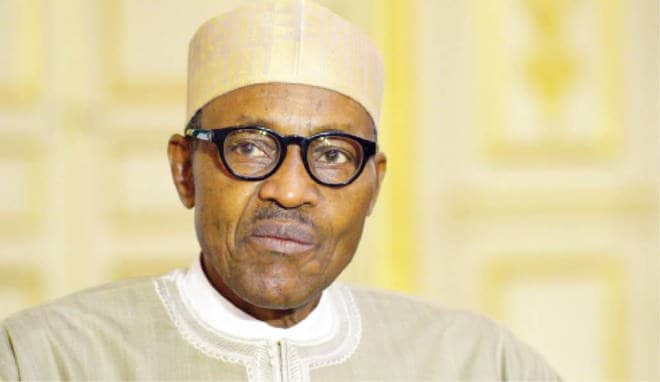 Comments Flood Twitter Over Buhari's Claims In Democracy Day Speech
While Some Nigerians have notably approved of the president Muhammadu Buhari's democracy day speech, some have taken to twitter to say that the speech is littered with lies.
In series of posts, some Nigerians have expressed displeasure at the spate of killings, the country has faced in the last three, years, thereby scorning at the president's statement that the insurgency has reduced in capacity.
In some other groups of post some individuals have faulted the presidents' statement that Nigerians report less use of generators, saying that they had to put on the generator to watch the nation wide broadcast.
Joining the reactions is Sam Adeyemi, the senior Pastor of Daystar Christian Centre, who prayed that God will save Nigeria and help Nigerians to overcome ethnic and religious prejudices.
See some tweets:
I used generator to watch Buhari's #DemocracyDay speech yet he said Nigerians enjoy better power supply now and less use of generators.

I think he's fasting, so why the lies? pic.twitter.com/eC1aXsSiWX

— Sweet Shantel (@SweetShantel) May 29, 2018
I don't suffer from amnesia. I know where we were 4-5 years ago. We are not at our desired destination yet but we will get there soon

Two things are sacrosanct;

1. We have left Egypt
2. We aren't going back to Egypt#CHANGE#DemocracyDay#ThreeYearsOfPMBAdministration

— Tunde Eneji (@iameneji) May 29, 2018
Like someone once said ''There is nothing like a baby lion. A lion is a lion''. You'd keep thinking it is a baby lion until you go at it one day and it will consume you.

Same thing. This isn't little killings or few killings or little genocide. This is massacre! #DemocracyDay pic.twitter.com/evDt9cqSH2

— EEU. ?? (@royaltyuso) May 29, 2018
Raise up your hand if you didn't watch Buhari #DemocracyDay speech because no light.

Lets know ourselves ? pic.twitter.com/w8Qfmqkll2

— #BringBackLeahSharibu (@Gomeznsude) May 29, 2018
Fellow Nigerians,
It has been 3 years of retrogression, tyranny, dictatorship, blood tears & sorrow in d country. Human rights abuses have been on d highest since d return Of democracy in May 1999.@MBuhari has not only failed but failed woefully.#DemocracyDay@sunrisedailynow

— Steven Kefason (@realKefason) May 28, 2018
Lord, help us to overcome the ethnic and religious prejudices that deeply divide our nation. Help us to agree on the vision of a developed Nigeria, and on the values and structures that will help us achieve the vision. Amen. Happy Democracy Day Nigeria! #DemocracyDay

— Sam Adeyemi (@sam_adeyemi) May 29, 2018