Democracy Day: Avoid Hatred And Intolerance – Buhari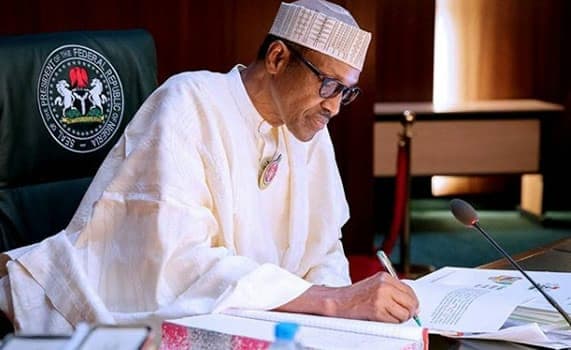 Nigeria's Challenges Can Be Solved If We Live In Harmony
President Muhammadu Buhari while making his democracy speech, took time out to call on Nigerians to embrace peace and shun hatred.
The administration of Buhari has been known over time to preach against hate speech among Nigeria citizens.
Recall that Naija News had earlier reported that the lawmakers had made a move to pass into law the hate speech, a law which will attract death penalty if committed attracted the reactions of many Nigerians, who saw the penalty for the crime as inhuman.
President Buhari made the statement in Abuja, on Tuesday while addressing the nation during a live broadcast to commemorate this year's Democracy Day.
The president further stated that the challenges of Nigeria can be overcome when people lives in harmony and are able to tolerate themselves.
"My dear countrymen and women, as we all celebrate our democratic experience, let us resolve to avoid hatred and intolerance; we can only achieve our objectives in an atmosphere of harmony and peaceful co-existence," he said.