JAMB Disappointed Over Allegations That It Made Arabic Compulsory In The Police Screening Exercise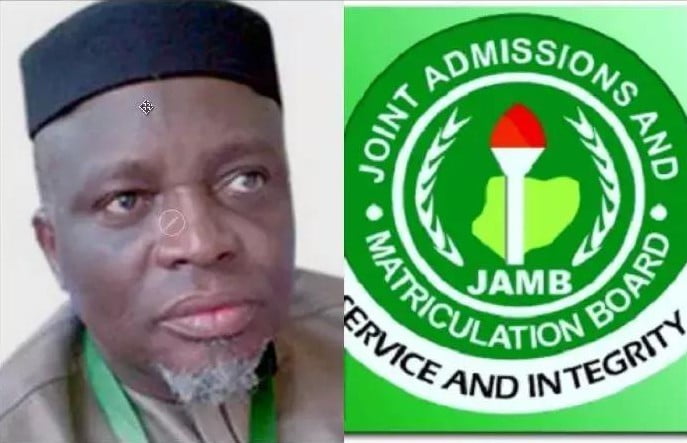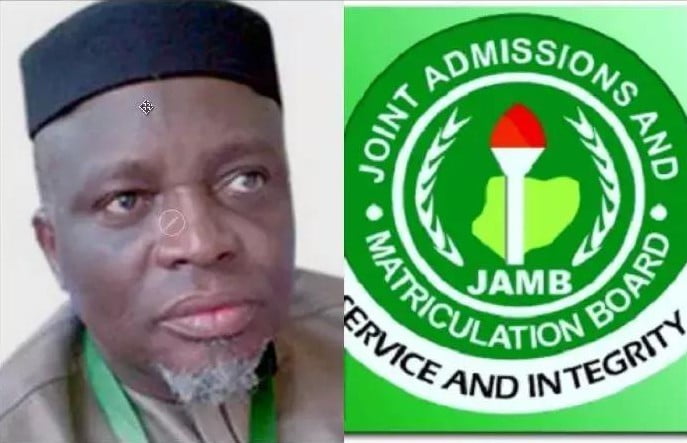 The Joint Admissions and Matriculation Board (JAMB) has expressed disappointment over allegations that Arabic was made compulsory for those who wrote the Computer Based Tests (CBT),  for police recruitment last week.
JAMB, in a statement by its Head of Media, Dr. Fabian Benjamin, described the allegations as  malicious and wicked, while stating that nothing of such happened. He said, rather, candidates were only examined on English Language.
"The board still finds it hard to believe some speculations trailing the police recruitment examination that candidates were examined in Arabic, alongside other subjects.
"Such rumours are not only misleading, but also malicious and wicked.
"Let me state clearly that the candidates were examined on only English Language and nothing more.
"The instructions were clearly stated and announcements too were made severally to the effect that candidates were to answer only English language, "he explained.
"We generally examined candidates using modules that are already configured in the computer for four(4) subjects and the police examination was for only one subject to be written within 45 minutes.
He explained that, "In doing this, we had to add three other dummy subjects picked from our dummy one which has basically "A" subjects of Arts, Arabic and Agriculture and we then added English Language which is the subject of assessment. Instructions were clearly written and also announced that candidates should answer only English language. Mind you, the examination is for 45 minutes, it would not be possible to examine candidates in four subjects for 45 minutes."
According to him, "It was not possible to upload only English Language as our software is designed to take four subjects hence, the need to put the other subjects as dummies to enable the software upload the English Language questions."
"The board had, at none of the conduct of its examination, imposed subjects on candidates, not even at the UTME.
"Police gave us clear instructions that their candidates are to be examined in only English Language and we worked strictly with that.
"As a board, we are also mindful or sensitive to issues of religion and so could not have instructed candidates to answer Arabic questions as a subject.
"Again, there were 60 questions to be answered in 45 minutes and there is no way candidates could have been able to answer questions in all four subjects in 45 minutes, "he further clarified.
Dr Fabian said:" Already, results of the candidates for the police recruitment has since been submitted to the Police Service Commission and the public is hereby assured that every section of this country would be duly represented in the exercise."
"This has been demonstrated by the recently conducted police recruitment examination which English language was the basis of assessment. This examination was for 45 minutes with only 60 questions, "the statement read.
It read further:" The Board has  been equipped with human and materials resources and has the requisite capacity to conduct hitch free examinations for recruitment, promotion and other selections in the most transparent  manner giving all participants equal opportunity to compete for any deserving position in the job market or academic  progression.
"This partnership with the Police clearly confirmed the Inspector General of Police's determination to change the narrative about recruitment in the Police. It's only an agency that is transparent and credible that would subject it's recruitment exercise to public scrutiny.
"The Board would continue to ensure that the confidence reposed on it is sustained. We will continue to bring our expertise to bear on all examination especially third party engagements like the Police recruitment exercise.
"Rather than give it out to consultants and in the process, have the exercise marred by irregularities or stamped, the Board has been given these responsibilities and has discharged it with efficiency at a minimal cost. We have taken it upon ourselves to ensure a level playing field for all in the most conducive manner
"It is because of the confidence that most organisations such as the EFCC, West Africa College of Surgeons and others have for our process that we have been able to conduct similar examinations  for them in the past."
"Permit me to use this opportunity to advise candidates for any of our  examination to ensure they adhere strictly to instructions, to avoid unfounded speculations, "he advised.