UNICEF Wants Efforts To End Violence Against Children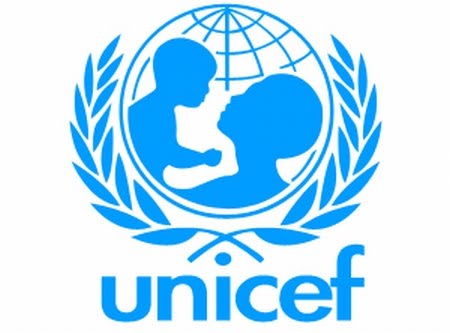 As Nigeria joins the world to mark the 2018 Children's Day, The United Nations Children's Fund (UNICEF) has pledged its commitment to end violence against children in Nigeria.
UNICEF Deputy Representative in Nigeria, Mr Isiye Ndombi, gave the assurance in an interview with the News Agency of Nigeria (NAN) in Abuja.
May 27, every year, has been set aside to commemorate children day. This years theme is "Creating Safe Spaces for Children: Our Collective Responsibility."
Ndombi, who promised that the organisation was determined to mobilise the will and resources to tackle all forms of violence against children wherever it occurred, described violence against children as pervasive, adding that it occurred in the home, school, work place and "online".
he added that the perpetuator of violence against children are those these children trust the most, family members, uncles, aunt, teachers etc.
"We are currently re-analysing the 2014 Violence Against Children Survey (VACS) findings to gain an even deeper understanding of the drivers of violence against children.
"We are also supporting our Government partners to launch our National Plan of Action to End VAC by 2030, alongside a national Social Norms Change Strategy.
"We are supporting the Government to track and monitor reported cases to end the menace,'' she said.
He identified the efforts of the government to end violence against children to include the conduct of VAC survey in 2014.
The survey, according to him, provides the first national representative data on the prevalence of sexual, physical, and emotional violence among children in the country.
This, he said demonstrate the commitment of government to tackle the menace.
"The findings released at the end of 2015, highlighted that millions of Nigerian children are suffering from violence every year and most are suffering in silence.
"Six out of 10 children will suffer some form of emotional, physical or sexual violence before they reach the age of 18.
"Many of them encounter violence over and over; yet, less than five per cent of the children that seek help and receive support.
"This is a clear call for the government at all levels to act to end violence against children.
"In September 2015, President Muhammadu Buhari launched a Year of Action to End Violence Against Children and called on all Nigerians to join this battle.
"Buhari renewed his commitment in October 2016 by launching a long-term campaign, aligned with the Sustainable Development Goals, to End Violence Against Children by 2030,'' he noted.