Liverpool Plan To Dash Real Madrid's Record Breaking Hope In Kiev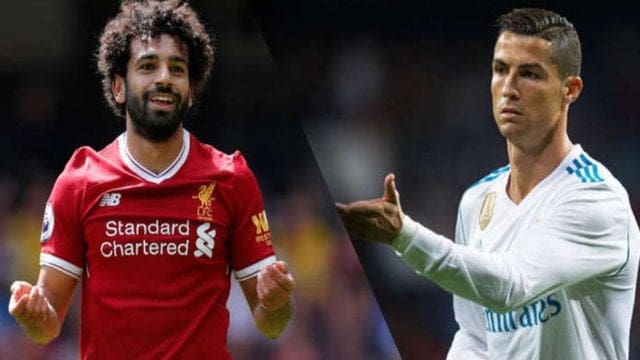 Real Madrid To Set Record If They Win UEFA Champions League
As Real Madrid plan to make history in the UEFA Champions League, Liverpool of the English Premier League also are on the move to halt the plans of the current European champions.
The UEFA Champions League final game will be played by Real Madrid, that finished third in La Liga and Liverpool that finish as fourth in the Premier League at the 70,000 capacity NSC Olimpiyskiy Stadium, Kiev, Ukraine, this will be the best opportunity for each of the teams to clinch a prize after failing to win any domenstic prize.
Real last season won their 12th European title and made history as the first European club to win the Champions League back-to-back in consecutive seasons. In their 16th European final, they are seeking to further extend the history on Saturday by becoming the first team to hold the title for three consecutive seasons.
Liverpool, who lastly won the UEFA cup in 2005, are making every plan to clinch the prize, and this will be their eighth appearance in the final and have won the title five times.
It is the second time the two sides will be meeting in the final of the competition. The first meeting in the 1981 final at the Parc des Princes ended in a 1-0 win for the English side at the expense of their Spanish opponents as Liverpool lifted their third Champions League title.
While Real rely on Champions League all-time goal scorer Cristiano Ronaldo, Liverpool are counting on their Egyptian talisman Mohamed Salah, who has been phenomenal this season for the Reds – scoring 44 in all competitions so far.
A strong attacking Liverpool forward line made up of Salah, Roberto Firminho and Sadio Mane has been responsible for the most goals in this season's competition. The trio has scored 29 goals among them.
But Real's strength has come from their defence led by Sergio Ramos and Ronaldo's 15 goals in the competition.
"We have seen what Salah can do this season but he will just be one of 11 players we face against Liverpool," Ramos said.
"Throughout my career, I have faced the best forward players in the world – many of them who are considered among the greatest ever. For me, there is never a fear – A respect, yes, but never a fear."
He added, "We know they're very tough opponents. They are very fast going forward and can really hurt you on the break. Firmino and Salah are such quick and direct players who are very difficult to get hold of. So we'll try to keep them under control and ensure they don't have one of their inspired days, because they can certainly cause you damage.
"(Liverpool are) very good technically and are full of pace, but we'll try to hurt them with our players who have similar attributes. We know we can also cause them problems on the counter. We'll try to take advantage of that and we also know we are a threat from set pieces."
Liverpool defender Dejan Lovren also believes that the club's defenders can deal with the threat posed by Ronaldo.
"He's a fantastic player. He's showed already over 12 to 15 seasons that every year he can score," Lovren told CNN Sport.
"Even if he has a bad season he will score at least 30 goals. It will be quite difficult, of course, a big challenge. But I've been working so hard in my life to reach the final of the Champions League and I play week in, week out against the best Premier League strikers in England so I'm ready for that.
"We'll defend like a team. In some moments I will be in situations one against one, but I also have my confidence like he has."
He added, "Real Madrid are not without reason three times in the final in a row and we need to respect that. They have confidence, experience and they know how to play these finals. From our team, for every player it will be our first final, but we are healthy, we are young, and we are ready to fight."
Klopp, who is seeking to end his run of loss in European finals, told BBC Sport, "It's a game of football. Sure we have the chance to win. We are going to have to work hard for it because it is the final of the Champions League. But if anyone thinks it will be easy for either of the two sides then they are mistaken. It's going to be a huge struggle for both teams. Brilliant! Bring it on!"