Non-Payment Of Allowances : Bello Has Destroyed The Civil Service Structure Systematically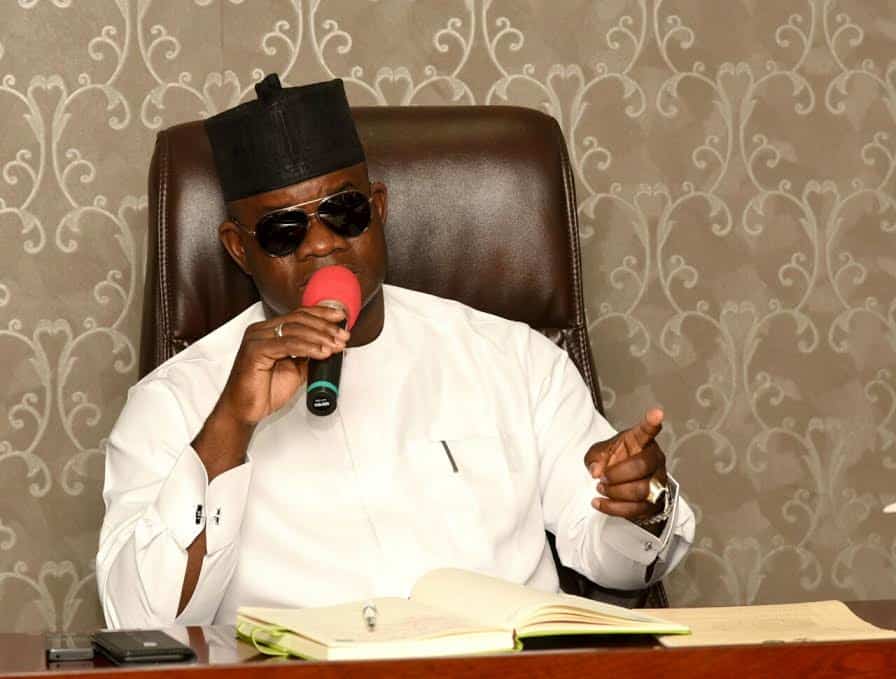 Mr Simeon,who  lamented at the  nonchalant attitude of Governor Yahaya Bello to the welfare of workers through the non-payment of salaries and pensions ranging to several months also warned the Governor to stop playing politics with the payment of workers salary and to do the needful in the interest of industrial harmony in the state.
Mr Simeon also described the current hardship being experienced by workers in the state as unbearable, describing it as criminal by government who have collected all sorts of palliatives and huge allocations, which accrued to the state.
He added that the present predicament of workers and pensioners in the state would not be tolerated any longer stressing that the Union will be forced to take actions against the government.
The labour movement in the state however castigated the Director General, Media and publicity to the Kogi State government, Kingsley Fanwo, for saying that the pervious administrations in the state were responsible for the state government's inability to pay salaries and pensions.
Comrade Opaluwa advised the present administration to play its part in the payment of salaries rather than engaging in buck passing, a feat ULC described as unnecessary.
The ULC boss, who said it would soon mobilize workers against the state government in solidarity with workers as a warning if nothing is done to redress the situation, urged the state government to take payment of salaries as a priority.