Minister Urges States To Set Up Family Courts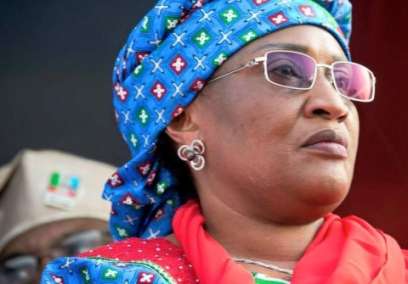 The Minister of Women Affairs and Social Development, Hajiya Aisha Alhassan, has today urged states in the federation to set up Family Courts to treat cases that concerns to children.
This she said when she attended a news conference and inauguration of the 6th National Children's Parliament (NCP) ahead of the Children's Day celebration in Abuja.
The theme of this year's event is "Creating Safe places for Children: Our Collective Responsibility".
She noted that the welfare of every Nigerian child was protected Child Rights Act, adding that children's best interest is their primary consideration.
"Despite all state interventions, the Nigerian child is still not safe and is faced with all forms of challenges such as violence, abuse, exploitation, maltreatment on daily basis at home, streets, schools and child care institutions.
"On many occasions, these abuses are either perpetrated by family members or caregivers who are supposed to provide care, safety and protection," Alhassan said.
She said that children's right to justice was almost impossible as some child have been kept in detention centres.
"This situation is unfair and not acceptable, and I call on the security agencies, judiciary, National Human Rights Commission, NAPTIP, Legal Aid Council, National Assembly and relevant stakeholders to ensure the situation change.
"Children are assets to any nation, they are future leaders of any society and nation, therefore, they are the focal of a country's development index," she said.
The minister, however, appealed to Kano, Kaduna, Zamfara, Jigawa, Kastina, Kebbi, Sokoto, Adamawa, Bauchi, Gombe and Borno States to domesticate the Child Rights Act.
Alhassan said the ministry had carried out programmes to promote the rights of the Nigerian child to survival, development, protection and participation.
Children's day is celebrated in Nigeria every May 27th.